Pick Details
(179) Texas vs. Oklahoma State (180)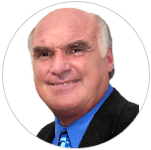 PICK: pinnacle @ 3 OKST (-110)
DATE: October 27, 2018 - 8:00 PM
STAR RATING: 10.0
SPORT: NCAAF
EXPERT: Larry Ness
EVALUATION: Win (1000) - Final Score TEX 35 at OKST 38
ANALYSIS:
My 10* LEGEND is on Oklahoma State (8:00 EST).
While I obviously believe the outright win isn't out of the question in this one, I will in the end recommend grabbing as many points as you can in a contest which I envision being decided by whichever team has its hands on the ball last.
Texas held on for a 23-17 road win over Baylor last time out and I think the Longhorns finally have a letdown here in this difficult venue and after five straight victories. QB Sam Ehlinger so far has 1,534 yards passing with an 11/2 TD/INT, while completing 65.7 percent of his passes, while RB Keontay Ingram so far has 403 yards rushing. Overall Texas is averaging 30.7 PPG.
Oklahoma State is the "hungrier" team here no doubt after losing three of its last four, most recently a 31-12 setback to K-State.
Cowboys' QB Taylor Cornelius though is a difference maker, as he already has 2,009 passing yards and a decent 16/8 TD/INT. Overall OKS is averaging 493 total yards of offense per game, along with 39.4 PPG.
I'll point out as well that Texas is just 3-5 ATS in its last eight after two or more consecutive SU victories and just 3-4 ATS in its last seven as a road favorite, while Oklahoma State is 5-3 ATS in its last eight off a loss against a conference rival and 5-2 ATS in its last seven as an underdog.
As stated off the top,while I do in fact believe the outright win is very possible, I will in the end recommend grabbing as many points as you can.
Play on Oklahoma State.
Good luck…Larry