Pick Details
(109) Wake Forest vs. NC State (110)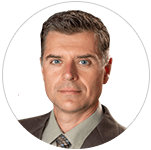 PICK: bet365 @ 16 WAKE (-111)
DATE: November 8, 2018 - 7:30 PM
STAR RATING: 10.0
SPORT: NCAAF
EXPERT: Tim Michael
EVALUATION: Win (1000) - Final Score WAKE 27 at NCST 23
ANALYSIS:
T.M. Selection: Wake Forest (10* TRADE-MARK)
I don't see much a drop off between Wake Forest No. 1 Sam Hartman and his back-up. It's next man up in the College Football World and Wake Forest comes in desperate for a victory to become eligible. The Wolfpack had lost two in a row before last weekend's victory, so a return to complacency could indeed be in order here. Note as well that NC State is a poor 3-5 ATS in its last eight as a favorite in the 10.5 to 21 points range and already 0-2 ATS this season off a win against a conference rival.
T.M. Prediction: 37-33 NC State.