Pick Details
Carolina vs. Pittsburgh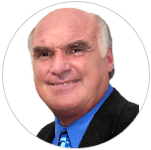 PICK: pinnacle @ -4 PIT (-105)
DATE: November 8, 2018 - 8:20 PM
STAR RATING: 10.0
SPORT: NFL
EXPERT: Larry Ness
EVALUATION: Win (1000) - Final Score CAR 21 at PIT 52
ANALYSIS:
This is a 10* Showdown on the Pittsburgh Steelers (8:20 EST).
Carolina looks poised for a letdown here after its third straight win, a satisfying 42-28 conference victory over Tampa Bay at home on Sunday.
Pittsburgh will look to take advantage of his favorable non conference matchup at home and improve upon its four-game win streak, most recently a hard-fought 23-16 road victory over Baltimore on Sunday.
Carolina QB Cam Newton has 1,893 passing yards with 15 TDs and four INTs. He's also been sacked 12 times. Newton has a plethora of weapons surrounding him and his defense is above average.

Pittsburgh QB Ben Roethlisberger has 2,560 passing yards with 16 TDs, seven INTs and 11 sacks. Like his counterpart today, Big Ben has many weapons to utilize and his defense continues to improve each week.
So where's the advantage?!
Note that Carolina is just 3-8 ATS in its last 11 after two or more consecutive SU wins, while Pittsburgh is already 2-0 ATS this year after two or more consecutive SU victories.
Lay the points and expect a rout.
Good luck…Larry