Pick Details
(561) Oklahoma City vs. Indiana (562)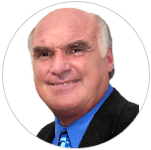 PICK: bwin @ 1.5 OKC (-120)
DATE: March 14, 2019 - 7:00 PM
STAR RATING: 10.0
SPORT: NBA
EXPERT: Larry Ness
EVALUATION: Loss (-1200) - Final Score OKC 106 at IND 108
ANALYSIS:
My 10* Las Vegas Insider is on the OKC Thunder (7:05 EST).
OKC had lost eight in a row ATS from Feb 14 thru Mar 5 but comes in 3-1 SU & ATS. Currently tied with Houston for No. 3 seed in the West with Portland just a half-game back (no margin for error down the stretch / top-four seeds get homecourt in first round). Off a win over Brooklyn last night, clearly Paul George will be looking to keep the momentum rolling here.
Note that just one of the Pacers' 11 wins since Victor Oladipo's season-ending injury in late January has come against a team that is currently .500 of better!
The Thunder have to be feeling confident here as well, as they'd take both meetings vs. the Pacers last season, including a 100-95 road victory.
OKC remains 4.5 games behind the Warriors for the top spot after GS won in Houston last night. But with a chance to gain ground on both teams with another victory tonight, I'm expecting the visitors to keep the foot on the gas from start to finish.
I think it's important to note as well that the Thunder are a solid 6-4 in the second game of back-to-backs this year, averaging 112.2 points and conceding 106.2 in those instances.
For all the reasons listed above, play on the Thunder.
Good luck…Larry