Pick Details
(459) Carolina vs. Philadelphia (460)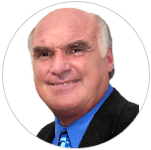 PICK: pinnacle @ 4.5 CAR (-105)
DATE: October 21, 2018 - 1:00 PM
STAR RATING: 8.0
SPORT: NFL
EXPERT: Larry Ness
EVALUATION: Win (800) - Final Score CAR 21 at PHI 17
ANALYSIS:
My 8* Las Vegas Insider is on the Carolina Panthers (1:00 EST).
Carolina comes in off a 23-17 loss to the Redskins on the road, while the Eagles enter off a 34-13 road win over the Giants (I had Philly in that one.)
Note that this is a revenge game for Carolina as Philadelphia won 28-23 on the road last year.
Overall the Panthers are averaging 24.2 PPG and conceding 22.8. RB Christian McCaffrey has 349 yards and he leads the fourth ranked rushing unit in the league. In last week's loss Cam Newton was solid in defeat with 275 yards, two TD' and an INT.
Philadelphia looked a lot better last week, but I'm going to caution in reading too much into the victory over the hapless Giants. Newton and the Panthers are an entirely different "animal."
Eagles' QB Carson Wentz was a stand-out last week with 278 yards, three TDs and no INTs. Overall Philadelphia is averaging 22.8 PPG and conceding 19.5.
I'll point out thought agh Carolina is 9-5 ATS in its last 14 as an underdog, while Philadelphia is only 6-7 ATS in its last 13 as a favorite in the 3.5 to 9.5 points range.
The Panthers desperately need a road victory to keep pace with their division and I think they catch the defending champs "flat footed" here. Grab the points.
Good luck…Larry