Pick Details
(113) Fresno State vs. Boise State (114)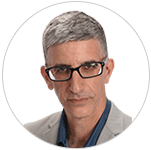 PICK: pinnacle @ 2.5 BSU (-108)
DATE: November 9, 2018 - 10:15 PM
STAR RATING: 8.0
SPORT: NCAAF
EXPERT: Teddy Covers
EVALUATION: Win (800) - Final Score FRES 17 at BSU 24
ANALYSIS:
8*
Take Boise State (#114)
To say that Fresno State has built up a HUGE betting bandwagon is something of an understatement. Jeff Tedford took over following a 1-11 campaign in Tim DeRuyter's final season at the helm in 2016. Since Tedford's arrival, the Bulldogs are18-5 SU, 19-3-1 ATS, the single best pointspread team in college football.
What happens when a team that was awful suddenly gets a coaching and talent influx and becomes good; dominating ATS over a two year span? You see pointspreads like this one! Last December, Boise State was a 9.5 point home favorite at home against Fresno in the Mountain West Championship Game. They won the game, even though they never sniffed a pointspread cover.
Now we've got the same two teams, playing on the same field. Boise is every bit as good if not better than they were last year. Fresno is a notch better – perhaps --- but essentially the same team. Yet this time around, because of that HUGE betting bandwagon, the Bulldogs are road chalk. That, folks, is the definition of an ATS overadjustment.
Fresno's defensive stats are amazing this season, ranked at the top of the Mountain West in nearly every meaningful statistical category. But there's one problem for the Bulldogs, and it's real – they've yet to face a single good offense or a single good quarterback this season. Here's who they've faced: Cole McDonald (Hawaii). Dorian Thompson-Robinson (UCLA). Mitchell Guadagni (Toledo). Sheriron Jones (New Mexico). Max Gilliam (UNLV). Cristian Solano (Nevada). Zack Annexstad (Minnesota). And Tyler Vander Waal (Wyoming). Half those guys are backups; none resemble Boise's senior NFL prospect QB Brett Rypien.
Boise has no betting bandwagon because they've been money losers. The Broncos have covered a grand total of one pointspread since September. They are just 6-17 ATS at home since the start of the 2015 campaign. But make no mistake about it – Boise is still winning, just not by big enough margins; to the tune of a 19-4 SU mark compared to 6-17 ATS. In a game where the Broncos are home underdogs in conference for the first time since 1999, the SU mark means a lot more than the ATS mark for this bettor, especially as Fresno's defense takes a big step up in class. Take Boise State.