Pick Details
(35) Calgary vs. Colorado (36)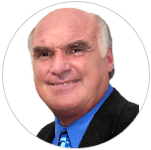 PICK: caesars @ CAL (-120)
DATE: April 15, 2019 - 10:00 PM
STAR RATING: 9.0
SPORT: NHL
EXPERT: Larry Ness
EVALUATION: Loss (-1080)
ANALYSIS:
My 9* Oddsmaker's Error is on the Cal Flames at 10:00 ET.
The Colorado Avalanche went 8-0-2 over their final 10 regular season games to clinch the second wild card in the Western Conference. The eighth-seeded Avalanche rebounded from a 4-0 shutout loss in Game 1 at Calgary (Flames' 107 points were a Western Conference-best) to earn a split in Calgary with a 3-2 OT victory on Saturday night. A split in Calgary is indeed impressive, as the Flames had a conference-high 26 home wins. "That's the least we came here for. We would've liked to win both games, but a 1-1 split, we'll take that," Avalanche captain Gabriel Landeskog said. "Now it's a matter of us coming home and repeating this effort. We're not going to sit back. It's right back to preparing for Monday."
Calgary captain Mark Giordano offered a more simple assessment, "We have to be better." Colorado enjoyed the better of the play in Game 2 and Calgary surrendered the tying goal with just over 3 1/2 minutes to play, before losing in OT. Calgary can hardly blame goaltender Mike Smith, as he made 36 saves Saturday and has turned aside 62 of 65 shots in the series (.954 SP). Colorado's Nathan MacKinnon, the top overall pick in the 2013 draft who set career highs with 41 goals and 99 points during the regular season, beat Smith with a laser to the top right corner to send the series back to Colorado tied. the Avalance got more great news after their OT win, as the team's top prospect is signed and ready to play perhaps as soon as Game 3 on Monday night. Cale Makar, won the Hobey Baker Award as the best college hockey player, played in the NCAA title game with the University of Massachusetts -- a 3-0 loss to the University of Minnesota-Duluth on Saturday evening. He signed a three-year entry level contract with Colorado and the 20-year-old will join the team immediately.
Colorado's Game 2 OT win snapped a four-game losing streak against Clagary and let me note that the Flames went 24-15-2 on the road this season, giving them the West's best road mark (only two Eastern Conference teams won more away games this season than Calgary). I expect the Flames to bounce back behind Smith's excellent play (note: he's held Colorado to ZERO goals in eight power play chances this series). What's more, "the PRICE is RIGHT!"
Good luck...Larry