Pick Details
(509) Brooklyn vs. Denver (510)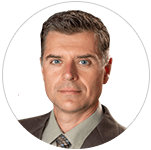 PICK: pinnacle @ 9.5 BK (-102)
DATE: November 9, 2018 - 9:00 PM
STAR RATING: 10.0
SPORT: NBA
EXPERT: Tim Michael
EVALUATION: Win (1000) - Final Score BK 112 at DEN 110
ANALYSIS:
T.M. Selection: Brooklyn Nets (10* HAMMER-TIME!)
I think the Nuggets are primed for another letdown here after suffering a loss last time out. Brooklyn comes in off back-to-back victories and with a game tomorrow night in Golden State, clearly the Nets will be leaving everything they have on the floor tonight in trying to earn an upset in this more "winnable" matchup. With Milwaukee and Houston coming to town next, clearly the Nuggets could easily be caught "looking ahead" here as well. Note that the Nets are 9-0 ATS in their last nine after allowing 90 points or less and 14-6 ATS in their last 20 following a win by ten points or more.
T.M. Prediction: 106-104 Denver.