Pick Details
(925) Seattle vs. Texas (926)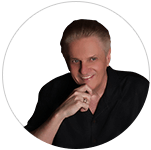 PICK: pinnacle @ SEA (-106)
DATE: September 13, 2017 - 8:05 PM
STAR RATING: 7.0
SPORT: MLB
EXPERT: Marc Lawrence
EVALUATION: Win (700)
ANALYSIS:
Play - Seattle Mariners w/Leake vs Perez (Game 924).
Edges - Mariners: Leake 2-0 vs AL West this season; and visiting team 2-1 in Leake's career team starts in this series… Rangers: Perez 5.79 ERA home as opposed to 3.97 ERA away this season… With Leake in great KW form with 18 Ks and only 1 BB in his last four starts, we recommend a strong 7* play on Seattle. Thank you and good luck as always.
> Marc was right on the money with his call on Kansas City over New England last Thursday, and he's right back with another spot-on winning call this Thursday's Bengals-Texans clash on the NFL Network in a 100% perfect situation in a NEVER LOST winning role. Put it right at the top of your ticket now - don't miss out!