Pick Details
(927) Houston vs. LA Angels (928)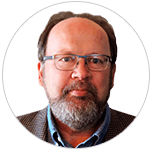 PICK: pinnacle @ Over 8.5 (103)
DATE: September 13, 2017 - 10:07 PM
STAR RATING: 8.0
SPORT: MLB
EXPERT: Will Rogers
EVALUATION: Win (824) - Final Total 10
ANALYSIS:
The set up: Thanks to Justin Verlander, Houston won a good old fashioned pitcher's duel last night, 1-0 over the Angels. The win snapped a four-game losing streak for the AL West leaders and reduced their magic number to five. The loss hurt the Angels as they fell to two games back of Minnesota in the battle for the American League's final playoff berth. There has been a pitching change for tonight as the Astros will be going with Michael Fiers rather than Lance McCullers (arm fatigue). My play here still stands.
The pitching matchup: The move from McCullers to Fiers doesn't impact my play here because neither was going to match what we saw from Verlander (eight shutout innings of one-hit ball) last night. Fiers has allowed a total of 14 runs in his last two starts and the Over is 6-2 when he starts on the road. A 5.08 ERA on the road shows that it's not the offense that's responsible for those Overs as Fiers clearly hasn't pitched well either. Angels starter Tyler Skaggs isn't exactly in top form either coming into tonight as he's allowed a total of 19 runs in his previous four starts. One of them was against Houston and he allowed five runs in five innings.
The pick: Neither starting pitcher figures to perform well tonight and thus it's going to be a very different matchup compared to last night. Houston leads all of baseball (by a wide margin) in runs per game scored on the road at 6.1. Thus, it should come as no shock that the Over is 41-24-7 in all of their road game this season. The Angels aren't nearly the offensive juggernaut that Houston is, but they do have Mike Trout in their lineup and figure to score at least a few runs off Fiers. Make the Over an 8* play.