Pick Details
(101) Houston vs. Cincinnati (102)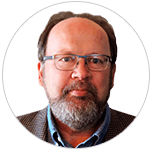 PICK: 5dimes @ 5.5 HOU (-105)
DATE: September 14, 2017 - 8:25 PM
STAR RATING: 8.0
SPORT: NFL
EXPERT: Will Rogers
EVALUATION: Win (800) - Final Score HOU 13 at CIN 9
ANALYSIS:
The set-up: The Houston Texans and Cincinnati Bengals each flopped badly at home in their respective 2017 season-openers. The Texans, as 5 1/2-point favorites over the Jags, lost 29-7 and the Bengals, as a three-point favorite over the Ravens, lost 20-0. The Texans gained just 203 total yards (the Jags' 10 sacks were a huge part of that!), while Cincy QB Andy Dalton threw four INTs (plus lost a fumble for five total TOs!), as the Bengals gained only 221 yards and got shut out at home for the first time since 2001.
Houston: The Texans traded up in the first round of the 2017 Draft and selected Clemson QB Deshaun Watson 12th overall, but head coach Bill O'Brien stood firm on his commitment to fourth-year veteran Tom Savage as his starting signal-caller, citing both experience and familiarity with the offense as primary reasons behind that decision. However, Savage's "experience" resume stated that he had only played in five career games with just 92 passes attempts and (zero career TD passes! It was fair to say choosing Savage as the starter qualified as an "interesting choice." Thirty minutes into the first game of the season, O'Brien flip-flopped, benching Savage at the half of the Texans' embarrassing 29-7 home loss. Savage was 7 of 13 for 62 yards (0 TDs / 0 INTs) and was sacked six times and the Texans trailed 19-0. O'Brien felt that the mobile Watson could effectively elude pressure and provide the Texans a sorely needed offensive spark. However, the Jaguars sacked Watson four times and he was just 12 of 23 for 102 yards with a TD and an INT. Houston's rushing attack mustered just 93 yards.
Cincinnati: The Bengals managed a measly 221 total yards on 58 plays with Andy Dalton 'laying an egg.' It was a woeful performance by the vet, as he completed 16 of 31 for 170 yards with five turnovers (4 INTs). He posted a 28.4 QB rating, delivering his worst showing since Nov. 6, 2014, when he passed for 86 yards with three interceptions in a 24-3 loss to the Cleveland Browns. For all the promise assigned to rookie RB Joe Mixon, he produced just nine yards on eight carries in his debut. The Bengals' amassed only 77 yards rushing (3.5 YPC) as a team. The defense was fine, as Flacco completed just 9 of 17 for 121 yards (1 TD / 1 INT). Yes, the Ravens did rush for 157 yards but averaged just 3.7 YPC.
The pick: Lost in the abysmal performance by Dalton was the solid play of Cincinnati's defense. However, can one really trust Dalton to bounce back against a quality Houston defense? Remember, the Texans led the NFL in yards allowed last season (301.3 YPG), despite All-Pro defensive end J.J. Watt missing all but three games. Also, Cincy's running game needs to get straightened out. Deshaun Watson will be Houston's starter on Thursday and I expect him to really test that Cincy D. Also, let's not ignore that Houston has won seven of the last eight meetings between these two teams (including the postseason) and held Cincinnati to 10 points (in 2016) and six points (in 2015) in wins these last two seasons. Make Houston a 8* play.