Pick Details
(909) Cincinnati vs. St. Louis (910)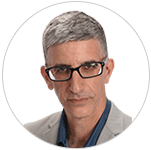 PICK: 5dimes @ Over 9 (105)
DATE: September 13, 2017 - 8:15 PM
STAR RATING: 7.0
SPORT: MLB
EXPERT: Teddy Covers
EVALUATION: Loss (-700) - Final Total 6
ANALYSIS:
7* Take St Louis – Cincinnati OVER (#909-910)
Last year at this time, St Louis starter Jack Flaherty was pitching in single A ball. He threw 134 innings for the season. He started this year in AA ball, now up to 158 innings and counting. His first two big league starts both came against light hitting lineups – San Diego and San Francisco – and neither was pretty. Flaherty allowed eight hits and five runs in four innings against the Giants, then struggled with his control, issuing four walks in five innings against San Fran last week. Flaherty is not a likely candidate to throw a seven or eight inning gem here.
Cincinnati's Tyler Mahle is an intriguing prospect, but Cinci has been babying him, for good reason. Despite the fact that the Reds pitching staff spent the second consecutive season dealing with a barrage of injuries, Mahle wasn't the first starting pitcher called up. Or the second, third, fourth or fifth, for that matter. Mahle, too, has faced nothing but cold, anemic lineups at the big league level – the Pirates twice and the Mets. In two of those three starts, he struggled with walks, just like Flaherty has done; never a good sign. Mahle, like Flaherty, is not primed to dominate tonight.
Both bullpens have been worn down of late. Four of Cinci's last five starters haven't made it into the sixth inning, while the Cardinals starting staff has been struggling to eat up innings as well. Both lineups are in solid current form. St Louis has scored 28 runs in the first four games of their homestand; Cinci has hung 14 over the past two games. Even home plate ump Sean Barber is trending Over when calling balls and strikes, with a relatively narrow strike zone. Expect some crooked numbers on the scoreboard in this one! Take the OVER.