Pick Details
(101) Houston vs. Cincinnati (102)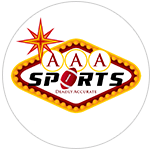 PICK: pinnacle @ Over 38.5 (-101)
DATE: September 14, 2017 - 8:25 PM
STAR RATING: 10.0
SPORT: NFL
EXPERT: AAA Sports
EVALUATION: Loss (-1010) - Final Total 22
ANALYSIS:
This is a 10* TOTAL DESTRUCTION on the OVER between the Houston Texans and the Cincinnati Bengals.
Houston fell 29-7 at home to Jacksonville in Week 1 and will be starting a rookie QB in this one. Cincinnati came out flat and fell 20-0 at home to the Ravens last weekend. When these teams met last year the Texans held on for a low-scoring 12-10 victory. These are two teams which normally struggle to put points on the board, but we feel this number is still a little low.
The Texans: QB Tom Savage was a disaster and was sacked six times, while fumbling it twice. DeShaun Watson was thrust into the spot-light and did well in the difficult position, going 12 of 22 for 102 yards, one TD and one INT. With a full week off to prepare to be starter, we look for Watson to come out much more focused and prepared. We also think the more pressing concern for Houston is on the defensive side of the ball. The offense was supposed to go through some growing pains, but the defense was supposed to be a strength. Overall the defense allowed 155 rushing yards, while producing no sacks. and focuring zero turnovers.
The Bengals: Cincinnati was terrible on both sides of the ball last week as well. Andy Dalton threw four INT's and also fumbled the ball, finishing 16 of 31 for 170 yards. Dalton has an eltie group of receivers and a strong group at RB and there's no possible way the unit could do any worse that in it did in Week 1. Suffice it to say, we absolutely expect the Bengals' offense to bounce back here. And note that Cincinnati's defensive numbers are skewed, as Baltimore was up 17-0 at half and completely changed its game-plan to a much more conservative style in the second stanza.
The bottom line: Note that Houston has seen the total go OVER the number in its last two off a loss against a division rival, while Cincinnati has seen the total go OVER the number in its last two as a home fav in the 3.5 to seven points range. We like these offenses to bounce back and we believe each will struggle again defensively. Play the OVER.
AAA Sports