Pick Details
(963) Oakland vs. Boston (964)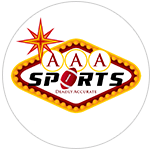 PICK: betonline @ BOS (-205)
DATE: September 14, 2017 - 1:35 PM
STAR RATING: 5.0
SPORT: MLB
EXPERT: AAA Sports
EVALUATION: Win (500)
ANALYSIS:
This is a 5* BIG-CHALK CHOKE-OUT on the Boston Red Sox.
We lost our big RUN-LINE "GOM" play on the Red Sox last night as they'd go on to lose 7-3 outright. We're back on the horse though on Thursday as we expect Drew Pomeranz to easily outduel his inconsistent counterpart:
Daniel Gossett: He's 4-8 with a 5.02 ERA. Gossett comes in off a decent outing against the Astros on Saturday, giving up one run over six innings. In his previous start though he gave up five walks in 3.2 innings. Note that Gossett has been at this worst on the road this year with a 3-5, 5.17 ERA record.
Pomeranz: He's 10-5 with a 3.35 ERA. Pomeranz gave up two runs off two hits while striking out seven over six innings in a victory over Tampa Bay on Friday. Pomeranz had admittedly been scuffling a bit leading up to this gem, but note that he's been dominant at home al year, going 8-2 with a 3.24 ERA.
The bottom line: Note that Oakland is just 16-23 (-4.6 units) against southpaws this year, while Boston is 65-45 (+9.5 units) against right-handed starters. Lay the price with confidence, play on the RED SOX.
AAA Sports