Pick Details
(271) Philadelphia vs. Kansas City (272)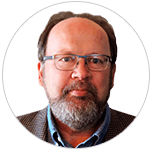 PICK: 5dimes @ 4.5 PHI (-110)
DATE: September 17, 2017 - 1:00 PM
STAR RATING: 8.0
SPORT: NFL
EXPERT: Will Rogers
EVALUATION: Loss (-880) - Final Score PHI 20 at KC 27
ANALYSIS:
The set up: The Philadelphia Eagles will venture into Arrowhead Stadium for a Week 2 game with the Kansas City Chiefs. It's a 'family reunion' of sorts, as new Philly head coach Doug Pederson played for Andy Reid (current KC head coach) in Green Bay and Philadelphia, before joining his coaching staffs with the Eagles and Chiefs. Pederson was Reid's offensive coordinator in Kansas City from 2013-15, so he has a great understanding of the team's offense. The Eagles won 30-17 at Washington last Sunday but no team's Week 1 win was more impressive than KC's season-opening win 42-27 at New England, as nine-point underdogs.
Philadelphia: QB Carson Wentz had a strong opener, going 26-of-39 for 307 yards with two TDs and an interception. However, the Eagles will need more from the running game, as LeGarrette Blount finished with only 46 yards on 14 carries against Washington (Eagles ran for only 58 yards as a team on 2.4 YPC!). A juiced-up pass rush harried Washington's Kirk Cousins all game, accounting for four sacks. The defense forced four turnovers in Week 1, including one fumble recovery which was returned 20 yards for a TD.
Kansas City: Andy Reid went against type in allowing Alex Smith to 'fire deep' against the Pats and it paid huge dividends. Smith completed 28 of 35 for 368 yards (4 TDs / 0 INTs / 148.6 QB rating) plus rookie RB Karrem Hunt ran for 148 yards and a TD (8.7 YPC) and caught five passes, including a 78-yard TD. WR Hill had seven catches for 133 yards, including a 75-yard TD. Then there was the KC defense which held Brady without a TD pass on 36 attempts (just 16 completions).
The pick: Would it be possible for the Chiefs to match their Week 1 performance? I think not and that improved Philly defense (especially its ability to pressure the QB), may make it very difficult (if not impossible) for Alex Smith to repeat his Week 1 performance. Philly QB Wentz is playing with an upgraded roster on both sides of the ball and let's note that this second-year player is now a perfect 4-0 SU & ATS in September games. Can you say upset? Make the Eagles an 8* play.