Pick Details
(289) Detroit vs. N.Y. Giants (290)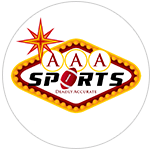 PICK: 5dimes @ Over 43 (-110)
DATE: September 18, 2017 - 8:30 PM
STAR RATING: 8.0
SPORT: NFL
EXPERT: AAA Sports
EVALUATION: Loss (-880) - Final Total 34
ANALYSIS:
This is an 8* TOTAL BLOWOUT on the OVER between Detroit Lions and the New York Giants.
The Giants were destroyed 19-3 at Dallas on Sunday night, but will be happy to welcome back star WR Odell Beckham Jr. to the line-up. The Lions looked lost for almost three quarters in their Week 1 matchup against the Cardinals before then exploding for a 35-23 come-from-behind victory. We think Detroit carries that momentum over here and we expect New York to get untracked offensively with Beckham Jr. back in the line-up.
The Lions: QB Matthew Stafford was 29 of 41 for 292 yards and four touchdowns. This isn't an offense predicated around the run, so expect to this team air it out early and often once again. The defense was decent, but it faces a stiff test against this hungry Giants team.
The Giants: Nothing went right for New York and Eli Manning in Week 1. Without OBJ in the lineup to keep the defense honest, he was constantly under pressure. OBJ is back this week though and we think the offense will obviously look a lot better . The defense looked decent last week, but the numbers are skewed, as Dallas completely changed up its game-plan in the second half to a much more conservative style.
The bottom line: Note that Detroit has seen the total go OVER the posted number in two of its last three Monday Night games, while New York has seen the total go OVER the number in three of its last four after scoring three points or less in its previous contest. Play the OVER.
AAA Sports