Pick Details
(279) N.Y. Jets vs. Oakland (280)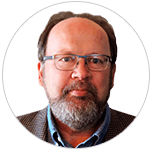 PICK: 5dimes @ 15 NYJ (-130)
DATE: September 17, 2017 - 4:05 PM
STAR RATING: 10.0
SPORT: NFL
EXPERT: Will Rogers
EVALUATION: Loss (-1300) - Final Score NYJ 20 at OAK 45
ANALYSIS:
The set-up: The New York Jets head to Oakland in Week 2 to take on the Raiders at the Oakland Coliseum. Not much is expected from the Jets in 2017 and that's just what we all saw in Week 1. New York gained just 214 yards (11 FDs) in Buffalo, while the Bills gained 408 yards. The Jets allowed the Bills to rush for 190 yards (4.5 YPC) and were able to only run for 38 yards themselves (2.5 YPC). Maybe the Jest were lucky to lose by just nine points. In contrast, the Raiders impressed in their 26-16 Week 1 at Tennessee. QB Derek Carr, who signed a five-year, $125 million extension with the team this off-season, has clearly recovered nicely from the broken fibula is suffered in Week 16 last season. He completed 22 of 32 passes against the Titans for 262 yards with two TDs and no interceptions. Marshawn Lynch ran for 76 yards against the Titans in his first game following a one-year retirement.
NY Jets: Looking for positives from Week 1, former Raider Josh McCown completed 26-of-39 passes for 187 yards and ran for the Jets' lone TD versus the Bills. His top target was Jermaine Kearse, who had seven catches for 59 yards in his debut with the club. However, RBs Matt Forte and Bilal Powell MUST do better. The good news is that they are very capable and have a history of being effective players. Maybe New York's best performances in Week 1 came from its kickers. Chandler Catanzaro converted a pair of long FGs (48 & 52 yards) plus had three kickoffs go for touchbacks. Punter Lachlan Edwards averaged 43.7 yards on six punts.
Oakland: The Raiders' 12-4 record in 2016 ended 13 consecutive non-winning and playoff-less seasons for Oakland (going back to the 2002 season, when the Raiders lost to the Bucs in the Super Bowl). Expectations were high coming into 2017 and the team's Week 1 performance at Tennessee may have cured any doubters. Carr was excellent (see above), completing passes to eight different receivers, with Michael Crabtree making a team-high six catches for 83 yards. Speaking of special teams play, Oakland just may have found a suitable replacement for Sebastian Janikowski, who has been placed on injured reserve with a back injury. Giorgio Tavecchio, who was 9-for-11 on FG attempts during the preseason, converted all four of his attempts against Tennessee, including a pair from 52 yards out. His performance earned him the AFC Special Teams Player of the Week honor.
The pick: Oakland's Derek Carr has a high-quality WR duo in Amari Cooper and Michael Crabtree plus a good TE in Jared Cook. Lynch may have turned back the clock and will at worst, vastly improve the rushing game in 2017. As for Josh McCown, he no longer owns a legit deep threat, as the Jets could arguably own the worst offense in the NFL after discarding their top play-makers prior to the start of this season. All that said, aren't we asking an awful lot from this Oakland team? There was just one double-digit favorite in Week 1 (Steelers closed minus-10 at the Browns) and here in Week 2, Oakland (about a two-TD favorite over the Jets), is the lone double-digit favorite of Week 2. Note that the Steelers barely eked out a three-point win over the Browns in Week 1 and the next-highest favorite in Week 1 was the Pats. In case you have forgotten, the Pats were routed 42-27 at home vs. the Chiefs, as a nine-point choice. Take the huge points and make the Jets a 10* play.