Pick Details
(261) Tennessee vs. Jacksonville (262)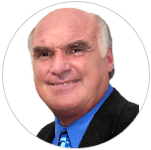 PICK: 5dimes @ 0 TEN (-125)
DATE: September 17, 2017 - 1:00 PM
STAR RATING: 8.0
SPORT: NFL
EXPERT: Larry Ness
EVALUATION: Win (800) - Final Score TEN 37 at JAC 16
ANALYSIS:
My 8* NFL Week 2 Las Vegas Insider is on the Ten Titans at 1:00 ET.
The Tennessee Titans went 9-7 last season, missing the postseason by losing a tie-breaker to the Houston Texans for the AFC South title. However, with Marcus Mariota coming off a solid season (19-10 TD to INT ratio) and RB Marco Murray running for 1,287 yards as both offensive stars operated behind an outstanding OL, many felt as if the Titans would be "the team to beat" in the AFC South in 2017. However, the Titans lost 26-16 at home to the Raiders last Sunday (note: the Raiders are a VERY good team!). As for the Jags, since an 8-8 season back in 2010, the team opened 2017 as the owners of six consecutive losing seasons, going 22-74 (.229), overall. So what did the Jags do last Sunday? Their D accumulated 10 sacks and held the Houston Texans (coming off back-to-back AFC South titles) to a single TD and 203 total yards in a dominating 29-7 victory. So much for preseason expectations.
That said, I'm not even close to ready to bail on the Titans after that opening-week loss. Mariota has the ability to wheel out of trouble unlike Houston's Savage and while Watson does have that ability, he came in down 19-0 and the Jags just "kept coming." In his first-ever regular season game, the rookie wasn't able to handle it. That WON'T be the case with Mariota. Also, no way Murray will be held to just 44 yards on 12 carries, again.
Fournette ran for 100 yards in his NFL debut, as the Jags ran the ball 39 times (155 rushing yards), against just 21 pass attempts. That allowed QB Blake Bortles, who was clearly on the 'hot seat' in the preseason (if Henne could play at all, he would have won the starting job!) to play without any real pressure. He was was mistake-free (no TOs) but completed 52.4% for a pathetic 125 yards (had one TD pass). That's what happens when your defense (10 sacks and 203 yards allowed) and running attack, controls the game.
I can't see Fournette having another big game against the Titans rush defense, as Tennessee allowed an average of 88.3 YPG on the ground in 2016, ranking second in the entire NFL (just 4.0 YPC). Let's see how Bortles plays if Jacksonville has to play from behind? Series history is not on my side, as the home team has won six straight meetings between these two teams and eight of the last 10, overall (last time a road team won a game in this series was back in December of 2013!). However, I remain pretty high on the Titans and I won't forget that the Jags limped into this season 22-74 over their last six seasons. A surprising win in Week 1 of the 2017 season doesn't much change my feelings towards Jacksonville. I'll close by noting that the Jags have won back-to-back games just TWICE since the 2014 season. Give me the better team at this poinstspread.
Good luck...Larry