Pick Details
(283) Dallas vs. Denver (284)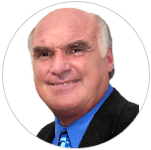 PICK: 5dimes @ -1 DAL (-120)
DATE: September 17, 2017 - 4:25 PM
STAR RATING: 8.0
SPORT: NFL
EXPERT: Larry Ness
EVALUATION: Loss (-960) - Final Score DAL 17 at DEN 42
ANALYSIS:
My 8* PERFECT STORM is on the Dallas Cowboys (4:25 EST).
Dallas looked dominant in all three phases in its victory over the Giants in Week 1, while the Broncos had to hold on for dear life in their Opening Week victory over division rival San Diego.
The Cowboys' Ezekiel Elliot had 104 yards rushing and caught five passes for 36 yards last week. QB Dak Prescott was 24 of 39 for 268 yards and a TD to TE Jason Witten.
Denver' QB Trevor Simien was 17 of 28 for 219 yards, two TD's and an INT last week. RB CJ Anderson had 81 yards on 20 carries.
The Broncos would also give up three TD passes to Chargers' QB Philip Rivers, getting outscored 14-0 in the fourth quarter.
I'll point out as well that Dallas is 10-4 ATS in its last 14 follwing a victory, while Denver is just 1-4 ATS in its last five against clubs with winning records.
Even though the Cowboys didn't dominate offensively last week, the special teams and defense was on point. Denver on the other hand looked shaky offensively and then fell apart defensively down the stretch as well. That doesn't bode well facing this dangerous and confident Cowboys side.
The correct call in this one is on Dallas.
Good luck…Larry