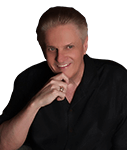 Marc Lawrence NFL Top Of The Ticket Thursday Night Perfect Play!
Release Date: Sep 11 - 5:16 PM
Marc was right on the money with his call on Kansas City over New England last Thursday, and he's right back with another spot-on winning call this Thursday's Bengals-Texans clash on the NFL Network in a 100% perfect situation in a NEVER LOST winning role. Put it right at the top of your ticket now - don't miss out!
Last 10 Picks
3 - 6 ( 33% )