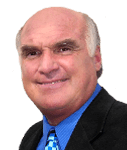 GAME OF THE WEEK (CFL) 10* CFL GAME OF THE WEEK - 5-1 (83%) RUN w/ 10* CFL!
Release Date: Jul 11 - 8:49 AM
Over the last three weeks Larry has released six 10* CFL packages and to absolutely no one's surprise whatsoever he's gone a NEAR-PERFECT 5-1 (83%) with those picks! Now Ness is back on Thursday night with his one and only 10* GAME OF THE WEEK! Whatever you do, DO NOT get caught on the sidelines when this one kicks off!
Last 10 Picks
7 - 3 ( 70% )