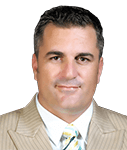 Game of the Year (CFL) - Schule's Top Rated Total of the Playoffs!
Release Date: Nov 5 - 1:53 PM
PULVERIZING THE PIGSKIN...

The Iceman is no stranger to success with "the poor man's pigskin". He was #1 in the world with CFL for the 2015-2016 season, cashing in an ABSOLUTELY UNBELIEVABLE 80% of his picks that year. Don't miss his TOP RATED total of the playoffs!
Last 10 Picks
9 - 1 ( 90% )