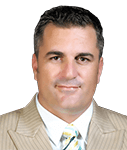 Game of the Month (NFL) - Schule's INCREDIBLE 9-1 NFL RUN TESTED!
Release Date: Nov 6 - 2:25 AM
IT DOESN'T GET ANY BETTER THAN PERFECT!
Not only did The Iceman go a PERFECT 5-0 in Super Bowl LII, but his NFL Game of the Month plays were 100% PERFECT in all of 2016 and 2017. He's on an INCREDIBLE 9-1 NFL run, and he was a PERFECT 3-0 with MNF last week! History repeats itself in Wk 10!
Last 10 Picks
9 - 1 ( 90% )