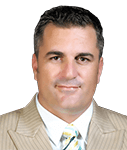 Game of the Year (NCAAF) - Schule's 100% PERFECT Record Tested!
Release Date: Jul 1 - 3:41 PM
The Iceman shocked the world by releasing his 2017 NCAAF GAME OF THE YEAR in Week 1. The result was a no doubt blowout winner with Alabama over FSU. His 2016 GAME OF THE YEAR was a play on WVU winning 34-10 vs TCU, and his 2015 GAME OF THE YEAR was on Ole Miss winning 23-3 at home to Texas A&M. His 100% CAREER RECORD will be tested AGAIN in Week 1!
Last 10 Picks
4 - 6 ( 40% )