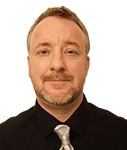 ***40-14-2 YTD RECORD** Chris Elliott's *10* NCAAF GAME OF THE YEAR -- #1 PLAY OF THE SEASON!
Release Date: Oct 8 - 8:31 AM
Chris Elliott has RULED College Football in a way we didn't even think was possible! He is 40-14-2 (74%) with all plays! Bettors now up $22,038!
But this Saturday is the biggest day of the year for Chris. That's because he has chosen his #1 PLAY FOR THE YEAR! When he saw this line, he did an immediate double take! ABSOLUTELY INCREDIBLE OPPORTUNITY!
Last 10 Picks
6 - 4 ( 60% )