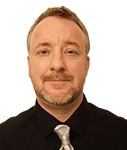 Elliott's NHL Playoffs Preds@Stars - +$9,270 All Top Rated NHL 2019!
Release Date: Apr 14 - 9:05 PM
Look who's SMOKING HOT across the board in 2019! Your man Chris Elliott is an AMAZING +$15,110 with all his NBA selections this year, and he has been almost as sharp on the ice! He's heading into the NHL Playoffs with a +$8,270 YTD record. Don't miss his play on NAS@DAL!
Last 10 Picks
5 - 5 ( 50% )