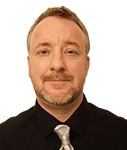 Elliott's *10* NFL GAME OF THE MONTH -- TOP NOVEMBER NFL PLAY!
Release Date: Nov 8 - 6:57 AM
That's right. This is Chris Elliott's #1 NFL PLAY FOR NOVEMBER! As if you needed any other reason to hurry, it's on a 1 PM ET GAME Sunday. According to Chris, there isn't a better spot to F-I-R-E in NFL all month long!
Last 10 Picks
6 - 4 ( 60% )