Capper of the Week: Scott Rickenbach (+$24K L30)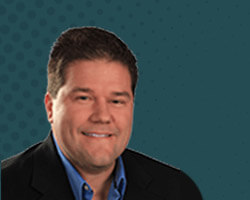 Scott Rickenbach
CFB Contrarian Crusher seeks 15-0 and HOT NFL Thursday!
BIG WINS Wednesday with 10* NBA GOW (Sixers) and CFB Contrarian Crusher (Miami-OH) for Scott "The Bulldog" Rickenbach. His weeknight CFB picks are now 12-1 his last 13. In other words, don't miss Thursday's 4 plays including CFB and NFL! He is 47-25 L72 premiums!
Rickenbach is 94-57, UP $33,147 since Oct 1st! All picks UP $92,750 since Feb 1st. He's on HUGE runs: 30-11 NFL Tops. 31-9 CFB Tops. +$44,030 MLB YTD. 56-31 all Tops Run. 14-6 all NHL Run. 52-30 all GOW/M/Y. +$111,010 Football s/2012.
**USE PROMOCODE COW9SCOTT for 15% off ALL of SCOTT'S PRODUCTS until Sunday @ Midnight**
Let's have a look to see how Scott earned top spot this week:
Saturday November 3rd
(NCAAF) PICK: williamhill @ 10.5 NW (-110)
EVALUATION: Win (1000) - Final Score ND 31 at NW 21
"The Fighting Irish are 8-0 SU on the season but are 3-4 ATS their last 7 and truly are over-priced here. Notre Dame is known for sliding at this point in the season and this certainly could be "upset week" for them as they are just 3-5 SU (and 1-7 ATS!) the past two Novembers. Conversely, the Wildcats are in their most relished role. As an underdog, Northwestern is now 10-3 ATS their last 13 and that includes 4-0 this season! 3 of the 4 this season were outright upset wins! The Wildcats are also a long-term 11-3 ATS as home dog of 7.5 to 10 points and 9 of those 11 wins were outright upsets! Northwestern also is known for staying hot once they get hot! The Cats enter this game having won 4 straight and they are 9-1 SU and (8-2 ATS!) their last 10 when they enter a game on a SU winning streak of 2 or more games. Ever since losing RB Jeremy Larkin for the season (career ended) this Wildcats team has bonded tremendously. They lost (but covered) their first game without him in a hard-fought 3-point loss to mighty Michigan and they've since won 4 straight games! Of course there will be plenty of Notre Dame fans here but certainly it still is not the same as the Wildcats having to face the Fighting Irish in South Bend. That said, I also like the fact that we've got some more technical data supporting this play. ND is 3-10 ATS the game after facing Navy. Notre Dame is also just 1-5 ATS when on the road after scoring more than 35 points and now facing a team that is playing with revenge. The Irish are also on an 0-5 ATS run as a favorite of more than 6 points against a Big Ten team! 10* "

(NCAAF) PICK: bwin @ 2.5 WVU (-120)
EVALUATION: Win (800) - Final Score WVU 42 at TEX 41
"The Longhorns are off a loss at Oklahoma State. I won't be surprised to see Texas come out flat in this one after "unbeaten letdown" with the loss to the Cowboys being their first Big 12 loss of the season. It was no fluke as the Horns were outgained by 100 yards by OSU. Also, note that Texas was outgained in their wins over TCU and Oklahoma as well. Simply put, I feel that the Longhorns are a bit over-rated right now. As for West Virginia, they are truly flying "under the radar" right now as the Mountaineers are 6-1 SU on the season and, other than one embarrassing effort at Iowa State (the lone loss), they've played extremely well. The Mountaineers average margin of victory is 26.3 points per win in their 6 victories. West Virginia is 7-3 SU (and 8-2 ATS) as a road dog of 3 points or less their last ten! Look for a typical November fade from the Longhorns here (2-6 ATS last 8 in November) after last week's loss at Oklahoma State sets the tone for typical late season disappointment for the Horns. Also, Texas is 1-5 ATS their last 6 as a favorite and 2-5 ATS in home games with a total posted between 56.5 and 63 points. Look for the road team to improve to 3-0 SU and ATS in the last 3 meetings between these teams. Will Grier and the Mountaineers offense will prove to be too much here."
Sunday November 4th
(NFL) PICK: bwin @ Over 51.5 (-120) - Cleveland vs. Kansas City
EVALUATION: Win (1000) - Final Total 58
"This may seem like a lot of points since the game involves the perennially awful Browns. However, Cleveland's offense has looked a little better at times this season and this is an interesting match-up as it features Baker Mayfield's Browns going against Pat Mahomes' Chiefs. Keep in in mind these guys last met in 2016 when Mayfield was at Oklahoma and Mahomes was at Texas Tech. That game totaled a ridiculous 1,700 yards of offense. Now, of course, we're not likely to see more than a third of that total in this "rematch" but just now that these guys are doing to do everything they can to outdo each other there. Also, as November days go in Cleveland, Sunday is going to be one of the more exceptionally nice days you'll have there. Mild air with highs in the upper 50s and a south wind and no precipitation. It sets up well for both of the offenses to thrive. The Chiefs rank among the best offenses in the league but also among the worst defenses! The Browns offense, as noted above, has been "spotty" but they'll take advantage of facing a weak defense in this one while, at the same time, Cleveland's biggest weakness is their defense. Going through a coaching change is unlikely to help in terms of "continuity on defense" and Mahomes and the Chiefs pick them apart all day long in this one. Look for the over to improve to 4-1 in Kansas City's road games this season while the Browns O/U improves to 5-2 in games against AFC opponents on the year."
(NFL) PICK: sportsinteraction @ 2.5 NO (-105)
EVALUATION: Win (1000) - Final Score LAR 35 at NO 45
"When an 8-0 team opens up at nearly a pick'em line it is not a mistake. However, the markets usually jump all over these types of situations and, sure enough, that is precisely what happened here. LA has gone from roughly a pick to a -2.5 as of Saturday night and I love the value we're getting here with the Saints. How many teams go undefeated in an NFL season? It is RARE as you know and, the point is, even though this is only the half-way point of the season, you know a loss is likely coming for LA sooner rather than later and this look likes the perfect spot for it! The Saints are on a roll and I know they were out-gained significantly by the Vikings last week but, the point is, New Orleans continues to find a way to win and their confidence is sky-high and they are at home for this one! A lot of factors going in their favor here. Also, for a FIFTH straight week, the Rams are playing in a different city. Seattle has gone from Seattle to San Francisco to Denver to home in Los Angeles and now right back on the road again at New Orleans. The Saints are on a 6-0 SU run and 5-0 ATS run so they are the ideal team to step up and knock off the Rams here on Sunday. Also, New Orleans is 6-2 ATS their last 8 as a home dog. The Saints have a long-term reputation for stepping up in games against winning teams. Not only did they knock off the Vikings last week but also the Redskins early this season. In fact New Orleans entered this season 12-1 ATS in games against NFC foes with a winning percentage greater than 66.6% and I look for another cover here as I do expect the upset win but definitely will grab the points for insurance. With last week's win and cover against a Vikings team that was on a winning streak, the Saints are now 14-3 ATS under head coach Sean Payton when they're on a SU winning streak of 2 or more games and also facing an opponent on a winning streak of 2 or more games. Keep in mind, though the Rams are 8-0 SU on the season they've covered just once in their last 5 games. Great home dog value with the Saints in this one."
Be sure to check out Scott's weekly NCAAF Power Rankings HERE
Don't pass on this opportunity to save 15%! Lock in with Scott Rickenbach and watch that bankroll swell!
All Sports Monthly: $499 - $424 w/ Promocode
NFL Regular Season + Playoffs: $799 - $679 w/ Promocode
NCAAF Monthly: $279 - $237 w/ Promocode
NBA Regular Season: $849 - $721 w/ Promocode
Thursday, November 8th:

Rickenbach 10* NFL *Primetime Punisher* Thursday *He is 61-20 / 75% TOPS!*
Rickenbach 10* CFB Contrarian Crusher Thursday *He's 14-0 / 100% his L14!*
Rickenbach NBA *100% PERFECT* TNT Annihilation THU *He is 4-0 L4!*
Rickenbach NHL Thursday THRASHER *He is 17-8 / 68% his last 25!*
Best of luck and take it to the books!
Covers Team

NBA: Brooklyn vs. Philadelphia
Pick:

Under

Capper:
Start:

April 23, 2019 - 8:00 PM

Offered at:

bwin @ Under 230.5 (-115)

Analysis:
FREE
T.M. Selection: Nets/76ers under (FREE PLAY)
Clearly the Nets are going to be risking life and limb here as they look to stave off elimination. Brooklyn took Game 1 by a score of 111-102, but since then it's been all Philadelphia, winning 145-123, 131-115 and 112-108. Game 4 went "under" the number and I'm expecting a similarly hard-fought and ultimately lower-scoring battle in Game 5 as well. The Nets can't get into a shootout and expect to hang with the suddenly surging 76ers, instead they'll have to try and control the tempo if they have any shot at mounting a comeback in my opinion. The numbers/trends support us as well, as note that Brooklyn has already seen the total go under in ten of 17 when playing with two days rest, while Philadelphia has seen the total go under in 15 of its last 22 when the total in the game is greater than or equal to 230. Consider the "under" in Game 5.
T.M. Prediction: To get Tim's final predicted score on this game, please check out his 10* NBA GAME OF THE WEEK, which just happens to be on this exact contest!
show analysis
show less