US Open: Nadal vs. Del Potro - Game of the Year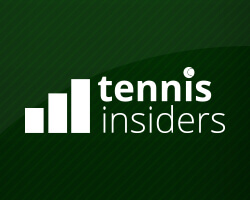 If you haven't been following Tennis Insiders this year, you've been missing out on some serious profits on the courts. Don't believe us? Check out the following long-term records:
195-134 (+$53,049) Overall since February 1st
52-32 (+$14,584) Record in 7 Masters Events YTD
+$28,382 Last 10 Grand Slams
To say they have picked up right where they left off in the US Open is a massive understatement. Entering Friday, Tennis Insiders have posted an INSANE 18-3 (86%) record at Flushing Meadows, earning their clients $13,982.
It's not too late to get in on the winning action, as they have saved their biggest play of 2018 for today:
10* GAME OF THE YEAR | NADAL V DEL POTRO
The match gets underway at 4:00 PM ET, so make sure you get your bet locked in.
If you want to continue to ride this hot streak, all-access subscriptions offer the best value:
Tennis Monthly: $249
Tennis Weekly: $125
**SAVE 15% on all Tennis Insiders subscriptions when using the Promocode: TENNIS15%**
Enjoy the match!
- Covers Team

UFC: Walt Harris vs Aleksei Oleinik
Pick:

Under

Capper:
Start:

July 20, 2019 - 9:00 PM

Offered at:

bet365 @ Under 1.5 (-189)

Analysis:
This is my free bet for the week. Come tail my UFC on ESPN 4 bets this week. I am 88-54 the last 14 months on premium picks for +274.99u (+$27,499). Hop on this money train with me!
This is a 1u play on Un1.5 round in the Harris/Oleinik fight.
The line for Fight Doesn't Go To Decision is currently -625 and these are big guys so it is much more likely that the finish comes in the first half of the fight while they still have full energy and power. I think if this fight ends early it is likely in round 1 and I think they round 1 prop should be close to -200. We are getting an extra half round here so I couldn't pass on it.
show analysis
show less