Week 1 Capper of the Week!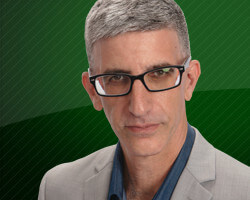 TEDDY COVERS:
Two Words: Scorching HOT! 12-1-1 (92%) Football Run!
Teddy is 8-1 (89%) in college football through the first two weeks of the season. His NFL? 3-0 with a push in Week 1, on the heels of a 10* Big Ticket cash w' his lone Week 4 NFL-X release. Add it up and we're talking about a 12-1-1 (92%) Football Run over the past 2 1/2 weeks! And Teddy is 4-0 (100%) w' his 10*'s since the beginning of August!
**USE PROMOCODE COW1TEDDY for 15% off ALL OF TEDDY'S PRODUCTS until Thursday @ Midnight**
Let's have a look at what got Teddy to the #1 spot this week:

Sept 8th: Colorado vs. Nebraska
10* NCAAF Big Ticket: Bwin @ 5.5 COLO (-115)
Colorado wins outright 33-28
"Mike McIntyre has a long history of doing his best work with unheralded teams. He started at San Jose State; as dismal a program as you'll find. They had one winning season in the nine years before he got there. With absolutely no expectations or hype, McIntyre turned a 2-10/1-11 team when he got there into an 11-2 nationally ranked squad within three years.
At Colorado, McIntyre again took over a struggling program. Like at San Jose State, he lost early. Like at San Jose, he won big, reaching the PAC-1 title game in 2016 as part of a 10 win season. Last year was expected to be a rebuilding campaign, and it was; leaving the betting markets down on the Buffaloes in a non-bowl season. This year, we can reap the dividends of this value laden squad!"
Sept 9th: San Francisco vs. Minnesota

10* NFL Big Ticket: betonline @ -4.5 MIN (-112)

Minnesota wins 24-16
"There's an awful lot of hype surrounding Kyle Shanahan's 49ers squad coming into the 2018 campaign. Plain and simple – San Fran is an overvalued commodity as they travel to Minnesota for a Week 1 showdown with a 'real' Super Bowl contender.
The numbers do not lie. San Fran has gone 13-35 SU since Jim Harbaugh left for Ann Arbor. They've run through multiple coaching staff and schemes in the last five years – from Harbaugh to Jim Tomsula to Chip Kelly to Shanahan; not a team building upon a strong base of continuity. Yet the markets are viewing San Fran as a legit contender."
Sept 9th: Kansas City vs. L.A. Chargers

Chiefs vs Chargers AFC West Showdown!: sportsinteraction @ 3.5 KC (-110)

Kansas City wins 38-28
"KC in Week 1 under Andy Reid? How about 4-1 SU and ATS; a coach who has his team READY. Remember the Chargers debacle in Denver on Monday Night Football in Week 1 under Lynn last year? And it's surely worth noting that KC has a better than .500 SU record as a road underdog in the Andy Reid era? The only other coach with a SU record as a dog during that span? Bill Belichick! In Patrick Mahomes we trust…..especially with the hook (+3.5) still widely available as I type this. Take the Chiefs"
All Sports Monthly $499 - $424 w/ Promocode
NFL Regular Season + Playoffs $1199 - $1019 w/ Promocode
NFL Monthly: $299 - $254 w/ Promocode
NCAAF Regular Season: $849 - $720 w/ Promocode
With a RED HOT football weekend in the rear view, it's time to jump on board with Teddy Covers as he shifts focus to a busy week 2 slate!
*****************************************************************************************************************
Additionally, we'd like to give a shout out to Expert Tennis Insiders on a HISTORIC U.S. Open going 21-3 (89%) for a whopping +$18,582!
*****************************************************************************************************************

Best of luck and take it to the books!
Covers Team

UFC: Walt Harris vs Aleksei Oleinik
Pick:

Under

Capper:
Start:

July 20, 2019 - 9:00 PM

Offered at:

bet365 @ Under 1.5 (-189)

Analysis:
This is my free bet for the week. Come tail my UFC on ESPN 4 bets this week. I am 88-54 the last 14 months on premium picks for +274.99u (+$27,499). Hop on this money train with me!
This is a 1u play on Un1.5 round in the Harris/Oleinik fight.
The line for Fight Doesn't Go To Decision is currently -625 and these are big guys so it is much more likely that the finish comes in the first half of the fight while they still have full energy and power. I think if this fight ends early it is likely in round 1 and I think they round 1 prop should be close to -200. We are getting an extra half round here so I couldn't pass on it.
show analysis
show less