Capper of the Week: Scott Rickenbach (+$28K Oct)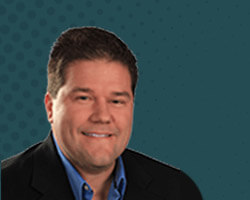 Rickenbach went 78-47, UP $28,393 in October! All picks UP $86,260 since Feb 1st. He's on HUGE runs: 28-10 NFL Tops. 27-8 CFB Tops. +$44,030 MLB YTD. 49-26 all Tops Run. 11-3 all NHL Run. 47-29 all GOW/M/Y. +$105,270 Football s/2012.
**USE PROMOCODE COW8SCOTT for 15% off ALL of SCOTT'S PRODUCTS until Sunday @ Midnight**
Let's have a look to see how Scott earned top spot this week:
Sunday October 28th
PICK: 888sport @ NO (-110)
EVALUATION: Win (1000)
" Huge revenge game for Saints as, of course, they were knocked out of the playoffs last year by the Vikings. The way long-time New Orleans QB Drew Brees is playing right now I just don't see any way anyone could go against him. The Saints offense has been a machine of late and their defense also has been much improved. Of course there is no shortage of motivation here either. The kicker is that, since this game is on the road, we're getting line value as the Saints are as little as a 1 point favorite. In fact for those of you that have access to the money line, that is the way to play this one as the money line is in the pick'em range which is a great value! In terms of technical value here, the Saints last two wins have come against teams that currently have a winning record this season and that includes a blowout victory over a Redskins team that is currently 4-2. As for the Vikings, they have not beaten a team this season that currently has a winning record entering this week's action. In fact, the teams the Vikes have victories over has a combined 8-20 SU record this season. I also love the fact that New Orleans is 9-0 ATS in October games! Also, the Saints are 5-0 ATS as road favorites versus the NFC North and their head coach Sean Payton is 13-3 ATS in his career when his team is off B2B SU wins and facing a team that is also off B2B SU wins. Both teams are on winning streaks here so that system fits and I look for a road rout here. "
PICK: pinnacle @ SJ (-137)
EVALUATION: Win (1000)
"On the season it is a miracle that the Ducks even have the "decent" record they do. No team is putting fewer pucks on net and no team is allowing more shots on goal than Anaheim. That said, it shouldn't come as a surprise that the Ducks have lost 4 straight games and 6 of their last 8. Now they must face an angry bunch of Sharks on Sunday and I don't expect this to go well for Anaheim. San Jose is off a road loss at Carolina (in OT) where they had leads of 2-0 and 3-1 and yet only could earn a point with the regulation tie. Coming off a loss is not the only motivation of the Sharks here. San Jose lost 5-2 to the Ducks to ruin their home opener and that was despite a 33-15 edge in shots on goal. Of course Anaheim was seeking revenge for last season's playoff sweep at the hands of the Sharks and they got it even though they were outshot by a more than 2 to 1 ratio! The fact is San Jose deserved better in that game and they will get the better of the Ducks in "round two" of their regular season match-ups tonight! Prior to the early October loss to the Ducks, San Jose had won 6 straight games against them. Also, the Sharks are 5-1 in their last 6 games at Anaheim. Lay it!"
PICK: 888sport @ 9.5 GB (-110)
EVALUATION: Win (800) - Final Score GB 27 at LAR 29
"Of course the public will be enticed to grab the undefeated team at home here but the contrarian viewpoint is to back the dog that has a great shot at the upset and yet is catching more than a TD here. To go on the road and beat a streaking team like the Packers, you need to be strong at the QB position. That said, a team led by Aaron Rodgers at QB plus coming off a bye week is certainly a strong underdog. The Rams are finally back home but keep in mind this was preceded by 3 straight road games so Los Angeles isn't exactly "rested" at this point in time. Also, last week's big win at San Francisco was the first cover for the Rams in their last 4 games. That was a blowout win on the scoreboard but note it was fueled by turnovers. The yardage was very nearly equal in that game but the 49ers were simply done in by turnovers. Hence the line value this week. Also this is the first time this season that LA is facing a team with a winning record entering the game and that is noteworthy as the Rams are 4-8 ATS their last 12 in games against teams with a winning record. Green Bay is a long-term 22-11 SU when coming off a bye week. Also, the Packers are 8-3 ATS when a road dog of 7.5 to 10 points. Statistically these teams are not much different and yet when you look at the records it looks like the Rams are so much better than the Pack. That is simply not the case and the result is huge value here."
Saturday September 27th
(NCAAF) NC State vs. Syracuse
PICK: sportsinteraction @ Over 65 (-110)
EVALUATION: Win (1000) - Final Total 92
"Syracuse, with QB Eric Dungey leading the way, has a great offense but their defense is nothing special. That said, NC State is going to struggle to stop the Orange but, at the same time, the Wolfpack attack should have no problem putting up big points on Syracuse here. Prior to being held to just 7 points last week (faced a tough Clemson team), NC State was 5-0 this season and scoring an average of 33 points per game. The Wolfpack have allowed 26 points per game their last 4 games. Of course a big total is posted on this game but that is because there simply is unlikely to be many stops. NC State should be averaging even more points than they are as they are averaging 450 yards per game. That is nearly as much as Syracuse (475) and the Orange are averaging 43 points per game. There is not much in the way of historical or current trend data that supports the over but this is one of those games where there is more than meets the eye on the surface. NC State is going to bounce back after a frustrating game against Clemson where the Wolfpack managed just 7 points while also note that 5 of the 7 games the Orange have played this season have totaled more than 70 points! 10* OVER the total in Syracuse"
(MLB) Boston vs. L.A. Dodgers
PICK: sportsinteraction @ Over 8.5 (-105)
EVALUATION: Win (800) - Final Total 15
"This is an official 8* release for me no matter whom starts. As for now, Eduardo Rodriguez is now the scheduled starter for the Red Sox instead of Drew Pomeranz. This is as of about 4 hours prior to game time. This is still a play for me matter what as this play has a lot more to do with the extra arms being used up in last night's 18-inning affair than it has to do with the starting pitchers. However, I will add this: Rodriguez has a 5.82 ERA in the post-season anyway and I don't expect him to enjoy much success here nor do I expect him to last very long. In other words, this play on the OVER is still ON. Original write-up here: Contrarian Crusher - Rickenbach MLB Game #907 Saturday 8* OVER the total in Los Angeles Dodgers vs Boston Red Sox @ 8:05 ET - Yesterday's 18-inning game was a World Series record for longest game. When teams are forced to play what was essentially a double header on a day that was scheduled for just one game, a lot more pitching gets used up than a team would have ever expected. That said, there is value here with this over as most will be looking the way of under after each of the last two games have successfully landed under the total. I successfully played the under in Game 2 but made a poor call with the over in Game 3. Today I come right back with the over as the hitters should rule this game. Drew Pomeranz gets the start for the Red Sox and he hasn't made a start in nearly 3 months. Over his last 7 starts he has averaged about 4 innings per start! In other words, an already fatigued bullpen is likely to be called into play early. The over is 10-4-1 in the last 15 starts that Rich Hill has made. The southpaw is getting the call for the Dodgers here. He has lasted just 5 innings or less in 4 of his last 6 starts. Again, bullpen usage likely to be high for LA just as it is for Boston in this one. Mild weather again at Dodger Stadium this evening and, this time, the bats cooperate."
Be sure to check out Scott's weekly NCAAF Power Rankings HERE
Don't pass on this opportunity to save 15%! Lock in with Scott Rickenbach and watch that bankroll swell!
All Sports Monthly: $499 - $424 w/ Promocode
NFL Regular Season + Playoffs: $799 - $679 w/ Promocode
NCAAF Monthly: $279 - $237 w/ Promocode
NBA Regular Season: $849 - $721 w/ Promocode
Thursday's Picks:

Rickenbach NHL *Daytime Dominator* 11 *AM* PT *He is 11-3 L14 NHL!*
Rickenbach 10* NFL *Thursday* THRASHER Top Play *54-18 (75%) Tops!*
Best of luck and take it to the books!
Covers Team

NFL: New England vs. L.A. Rams (Free Picks)
Pick:

James White Anytime TD

Capper:
Start:

February 3, 2019 - 6:30 PM

Offered at:

bet365 @ 110 (True) - James White Anytime TD

Analysis:
1* free play on James White anytime TD.
This is a Free #NFL play on James White anytime TD.
The 2017 NFC Championship game between the Packers and the Falcons closed with a playoff record high total of 59.5 (just slightly higher than the opening total of 58 in SB LIII). That game lived up to expectations, with Atlanta winning by a score of 44-21. Eight different players scored touchdowns in that game, and plenty of money was made by bettors who play the prop market.
Despite expectations of record scoring, the bookmakers failed to adjust the prices for individual players to score touchdowns, and offered low totals on receptions and total yards for receivers. I wrote a couple of articles, detailing what I felt was a "Big Mistake" by bookmakers. In one of those articles I listed my top nine players to score touchdowns, and seven of those players ended up finding "pay dirt", which would have been quite profitable considering five of those players were paying out as underdogs.
It doesn't look like the books have made any adjustments for the Super Bowl, certainly not when it comes to individual players to score touchdowns. James White hasn't scored yet in the playoffs, after being the "go to guy" in the regular season. My PERFECT 5-0 Super Bowl card last season included a play on James White to score a TD, and he didn't disappoint.
GL,
Jesse Schule
show analysis
show less