Capper of the Week: Steve Merril 13-4 +$8,243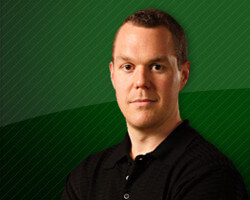 AWESOME 230-182 and 958-810 current All-Sports run!
(1248-1051) since July 4th 2015; +$58,981 (499-391) in 2014!
Memorable HOT STREAKS: 19-0 MLB + 17-3 Football + 18-4 Basketball runs
**Use promocode COW4MERRIL for 15% OFF ALL of Steve's products until Sunday @ Midnight**
Let's see how Steve was able to get to the #1 spot this week:
September 27th: 3-0 +$2,800
Thursday Night NFL Cash: pinnacle @ 7.5 MIN (-112)
September 28th: 1-0 +$1,040
10* MLB $$$ Maker: Arizona vs. San Diego - pinnacle @ Under: 7 104
September 29th: 3-1 +$1,810
10* Platinum TV *POWERHOUSE*: pinnacle @ 3.5 PSU (-102)
Primetime TV Cash - Stanford/Notre Dame (NBC): pinnacle @ Spread: Notre Dame -5 -102
September 30th: 2-2 -$107
10* NFL Platinum POWERHOUSE: williamhill @ Spread: Green Bay -9.5 -105
Sunday Night TV Cash - Ravens/Steelers (NBC): pinnacle @ Spread: Baltimore 3 -106
OVERALL Sept 24th - Oct 1st
13-4 (75%) earning +$8,243!
Thursday Picks:
10* Thursday Night NFL Cash - Colts/Pats (FOX)

Did you pass on the opportunity to save 15% with our September Flash Sale? Now is your chance to lock into next week's action with Steve Merril:
All Sports Monthly $499 - $424 w/ Promocode
NFL Regular Season + Playoffs $899 - $764 w/ Promocode
NFL Monthly: $299 - $254 w/ Promocode
NCAAF Regular Season: $699 - $594 w/ Promocode
*****************************************************************************************************************
Additionally, we'd like to give a shout out to Larry Ness, who was a strong 15-8 last week with all picks!
*****************************************************************************************************************
Best of luck and take it to the books!
Covers Team

NHL: Calgary vs. Montreal
Pick:

MON

Capper:
Start:

October 23, 2018 - 7:30 PM

Offered at:

pinnacle @ MON (105)

Analysis:
Al McMordie released 3 EXTREMELY STRONG plays Monday and swept the board with a 3-0 Ticket. Big Al's BIG WINNERS included his NBA Championship Club 10* on the Wizards and Hockey Blowouts on the Capitals & Hurricanes. Big Al's now 52-25 his last 77 and is firing on his STRONGEST Hockey Play yet. It's Big Al's 10* NHL Game of the Month! Go get it!
At 7:35 pm, our complimentary selection is on the Montreal Canadiens over the Calgary Flames. Last season, Montreal was historically bad, posting its lowest point total for a full season since the turn of the century. And so far anyway, the Canadiens are one of the most improved clubs -- albeit very early in the season. Montreal has lost just one game in regulation (to the Kings on 10/11) while winning four and losing two in OT (including the last one in Ottawa). Montreal seems to be weathering the loss of Shea Weber -- out until December with a foot injury -- just fine so far, and if Carey Price can earn his hefty salary then the Habs could get back to the post-season. Despite their struggles, the Bell Centre -- the Canadiens' home arena -- is still one of the toughest places in the league for opposing teams. The biggest question mark with the Flames is between the pipes. Goalie Mike Smith was the team's MVP in the first half of last season, but fell apart after that. He is 36 years old this season and the Flames did not address that need in the off-season so Smith will continue to carry the bulk of the load. Take the Habs. As always, good luck...Al McMordie. And don't miss any of my red-hot winners. We were 3-0 yesterday, and are now 52-25 our last 77. Join for a week or month to get all of our Award-Winning plays, including our NHL Game of the Month tonight!
show analysis
show less