Capper of the Week! Burns 24-13 Run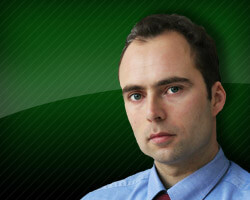 Ben Burns followed up a 5-2 Friday with a 3-2 Saturday. While Virginia was disappointing, he easily nailed his TOTAL OF THE YEAR on MSU/Texas Tech 'under' the total. He's now a SICK 23-11 to start April & an EPIC 16-2 his L18 O/U plays, in all sports.
**Use promo code COW31BURNS for 15% off ALL of Ben's products until Sunday @ Midnight**
Let's take a look at Burns' strong week.
April 6th:
"While the Coyotes may like to reward the fans with a win, they only just got officially eliminated Thursday, despite winning, and its going to be hard for them to get up for this one. On the other hand, the Jets have positioning to play for and they're going to be highly motivated to head into the postseason on a winning note. Catching the Coyotes off the trip to Vegas and already thinking about the golf course, look for the Jets, who are 14-4 (+11.1) their last 18 in the month of April, to take this one. "
(NCAAB) williamhill @ Under 133 (-110)
"Both these teams are extremely stingy defensively. The Spartans have seen each of their last three (and five of their last six) games finish below the total. They held Duke to just 67 last game. Prior to that, they'd allowed 65 or less in five straight. Prior to allowing 69 against Gonzaga, the Red Raiders had allowed 44, 58 and 57 in their previous three games. Note that the 44 was against Michigan, another Big Ten team. Including their win over Northern Kentucky, a game with an O/U line in the mid-130s, Texas Tech has now seen the UNDER go 13-6 when playing a game with an O/U line in the 130s. The UNDER is also 14-7 the Raiders' last 21 on a neutral court. During the same span, the Spartans have now seen the UNDER go 19-10 when playing on a neutral court. The Spartans held Duke to 30 points in the first half last game. Before that, they limited LSU to 28 first half points. With the UNDER at 7-1 when the Spartans had held their previous two opponents to 30 or fewer first half points, expect this one to result in a defensive battle. "
(MLB) pinnacle @ Over 7.5 (-109)
"I'm playing on Pittsburgh/Cincinnati OVER the total. Admittedly, the Reds bats have been extremely cold. In fact, they've been shutout in three consecutive games, the first time thats happened in over 30 years. Don't expect it to happen again. Of course, the Reds are going to need to score some runs if they want to win, particularly with Roark on the mound. He's got a 6.24 ERA and 2.079 WHIP after one start. Also, the last time that he pitched at Pittsburgh, he gave up seven runs in five innings. In addition to serving up a pair of long balls, he also walked more than he struck out. While Williams did indeed pitch well against the Reds in his first start, they're now seeing him for the second time in a week, which will help the hitters. The OVER remains 66-57 the past 2+ seasons, when the Reds played during the day. Expect those stats to improve this afternoon, the bats coming to life and the final combined score finishing above the total. "
April 5th:
(MLB) pinnacle @ 1.5 COL (-123)
"I'm playing COLORADO on the run-line (+1.5 runs). Given the current form of the starters, getting an extra +1.5 runs with the Rockies at this price, is a steal. While he got stuck with a loss for his efforts, Gray did some impressive things in his opening start. He mixed in all of his pitches and recorded 10 K's through 6 2/3 innings. That's more than can be said for Buehler. He ended up allowing five earned runs through just three complete innings, failing to strike out a single batter. That translates to a 15.00 ERA and 2.50 WHIP. Not entirely his fault, perhaps, as he worked very limited innings (2.2) in the spring. Either way, he didn't nearly as good as Gray. While I expect the Rockies to win outright, I'll happily grab the extra +1.5 insurance runs."
(NBA) bet365 @ Over 220 (-111)
"I'm playing on Memphis/Dallas OVER the total. While the Grizzlies managed a mere 89 points last time out, I expect them to score far more than that tonight. Not only do the Mavs allow an average of 110 ppg but the Heat have seen the OVER go 5-2 after scoring 90 points or less in their previous game. On the other side of the ball, the Grizzlies aren't nearly as stingy these days as they often are. Some key injuries to their top defensive players have taken a toll. Over their past five games, they're allowing an average of 113 ppg. The Mavs, who have exceeded the 120 mark in three of their past six, should be able to put up a fairly big number. Note that the OVER is 2-0 when the Mavs were attempting to avenge an earlier blowout loss of 20 or more points. Look for those stats to improve as this one ends up higher-scoring than many will be expecting. "
Don't pass on this opportunity to save 15%. Lock in with Ben Burns and watch your bankroll swell!
All Sports Monthly: $449 - $381 w/ Promocode
NHL Playoffs: $299 - $254 w/ Promocode
NBA Playoffs *Special Offer*: $299 - $254 w/ Promocode
MLB Regular Season: $999 - $849 w/ Promocode
Best of luck and take it to the books!
Covers Team

CFL: Ottawa vs. Winnipeg
Pick:

Under

Capper:
Start:

July 19, 2019 - 8:30 PM

Offered at:

bwin @ Under 56.5 (-115)

Analysis:
Burns Free
Off another PERFECT week on the gridiron, CFL is now an EPIC 14-2 the past 16. That includes a PERFECT 10-0 RECORD with his sides. Here, Burns offers an opinion on Friday's Winnipeg/Ottawa total:
While both these teams saw last week's game finish above the total, I feel that this number is a little too high. This season's earlier meeting had an O/U line of 53 and produced just 43 points. Even factoring in last week's game, the Redblacks have seen the 'under' go 8-2 their last 10 in the month of July. Also, during the same span, note that the 'under' is 3-1 when Winnipeg was a home favorite in the -7.5 to -14 range. Consider the Under.
show analysis
show less