Introducing the NEW Steamwire!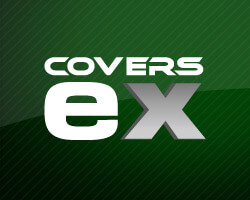 We have some exciting news to share! Covers.com has officially launched the NEW Steamwire subscription service. Get a FREE 7-day trial to take advantage of select Covers Experts as you do your daily sports research.
The new Steamwire will continue to be a monthly service that delivers around the clock, real-time updates but will now focus three of our hand-picked Covers Experts: Teddy Covers, Sean Murphy and Steve Merril.
Want even more great news? You can still subscribe to the new Steamwire for only $19.99 per month and it is now available through our free Apple iPhone app.
Click here to watch our Steamwire video to learn more: Video
Get exclusive around-the-clock access to Covers Expert's "steam" moves, situation betting sports, in-game betting opportunities and more. Feel even more connected and receive updates via the Steamwire app, email, Twitter and on your accounts page on Covers.com.
Click here to start your FREE 7-day Steamwire trial: FREE 7-day trial
Click here to download the free Apple Steamwire app: Apple iPhone app
Click here to download the free Android Steamwire app
The NEW Steamwire. Only available on Covers.com!
Pick:

Tampa Bay

Capper:
Start:

May 25, 2015 - 7:10 PM

Offered at:

pinnacle @ -137 Tampa Bay

Analysis:
Odorizzi has been the most consistent pitcher for the Rays in 2015...
My free play is on the TB Rays at 7:10 ET.
The Seattle Mariners weren't able to pull off the three-game road sweep in Toronto, losing 8-2 on Sunday afternoon. Actually, taking two of three in a road series is big news for the Mariners, as with Sunday's loss, they've lost NINE of their last 13 away games. The Mariners have batted only .226 while averaging just 3.0 runs over their last 11 games, so starter for Roenis Elias (1-1, 2.76 ERA) HAS to be worried that it could be more of the same for him on Monday night in Tampa Bay. Seattle has scored just 10 runs for Elias (1-1, 2.76) over his five outings. The left-hander picked up his first victory in a FOURTH straight quality start Wednesday, when he gave up one run over 7.2 innings in a 4-2 win at Baltimore. He's been outstanding," manager Lloyd McClendon said. "He's been very consistent since his recall from Triple-A."
Tampa Bay's Jake Odorizzi (3-4, 2.43 ERA) knows plenty about not getting enough support, as well. He has put up a quality outing in EIGHT of nine starts but has received just 15 total runs of support, leaving him 3-4 on the season, with the Rays going just 4-5 in his starts despite his excellent ERA, outstanding 0.96 WHIP and with opponents batting just .211 against him. "You feel for him because he's pitched really well all year," manager Kevin Cash told MLB's official website. "At the same time, he's a pro. He gets it. He just keeps going out there giving us what we need." In his only career start versus Seattle, Odorizzi allowed one hit over six innings in a 2-0 road win May 14, 2014
Odorizzi has been the most consistent pitcher for the Rays in 2015, while permitting three or fewer runs in all but one start, including FIVE times allowing one or zero runs. He's OVERDUE for some help.
Good luck...Larry
show analysis
show less