Introducing the NEW Steamwire!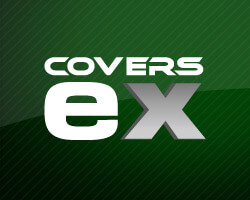 We have some exciting news to share! Covers.com has officially launched the NEW Steamwire subscription service. Get a FREE 7-day trial to take advantage of select Covers Experts as you do your daily sports research.
The new Steamwire will continue to be a monthly service that delivers around the clock, real-time updates but will now focus three of our hand-picked Covers Experts: Teddy Covers, Sean Murphy and Steve Merril.
Want even more great news? You can still subscribe to the new Steamwire for only $19.99 per month and it is now available through our free Apple iPhone app.
Click here to watch our Steamwire video to learn more: Video
Get exclusive around-the-clock access to Covers Expert's "steam" moves, situation betting sports, in-game betting opportunities and more. Feel even more connected and receive updates via the Steamwire app, email, Twitter and on your accounts page on Covers.com.
Click here to start your FREE 7-day Steamwire trial: FREE 7-day trial
Click here to download the free Apple Steamwire app: Apple iPhone app
Click here to download the free Android Steamwire app
The NEW Steamwire. Only available on Covers.com!

NCAAF: San Jose State vs. New Mexico
Pick:

New Mexico

Capper:
Start:

October 1, 2016 - 4:00 PM

Offered at:

pinnacle @ -7.5 -106 New Mexico

Analysis:
This is a 1* free play on Saturday's MWC game between San Jose State and New Mexico.
Kenny Potter's status for this game is uncertain. The San Jose QB was unable to go against Iowa State and he's very iffy as of now for this week's game. He has a leg injury that won't require surgery but if the swelling doesn't subside, he won't be able to play. If that's the case, then it's freshman Josh Love, and the rookie really struggled at Iowa State.
Beyond that, the Spartans have absolutely horrific on defense. They've been outgained by a whopping 547 yards in the losses to Tulsa, Utah and San Jose State. The defensive rushing stats in those games were abysmal, 5.5 yards per carry and all three opponents went run-heavy on San Jose. That will definitely be the case Saturday as New Mexico prefers to run out of their option as much as possible.
I think we're catching a good spot here, as New Mexico has had an extra week to prep and should be extremely motivated after losing two games they really should have won. The bye week should be a real plus coming out of those two tough losses, and New Mexico also has a revenge motive from a poor showing against the Spartans last season.
It looks like a good matchup for the Lobos in terms of strength vs. weakness, and if Porter is unable to play, this is a bargain price in my opinion even with the bump from where it opened on Sunday night. I'll therefore go ahead and lay it right now with New Mexico.
show analysis
show less