Introducing the NEW Steamwire!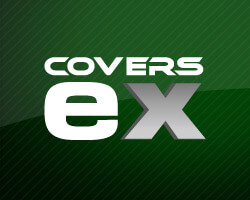 We have some exciting news to share! Covers.com has officially launched the NEW Steamwire subscription service. Get a FREE 7-day trial to take advantage of select Covers Experts as you do your daily sports research.
The new Steamwire will continue to be a monthly service that delivers around the clock, real-time updates but will now focus three of our hand-picked Covers Experts: Teddy Covers, Sean Murphy and Steve Merril.
Want even more great news? You can still subscribe to the new Steamwire for only $19.99 per month and it is now available through our free Apple iPhone app.
Click here to watch our Steamwire video to learn more: Video
Get exclusive around-the-clock access to Covers Expert's "steam" moves, situation betting sports, in-game betting opportunities and more. Feel even more connected and receive updates via the Steamwire app, email, Twitter and on your accounts page on Covers.com.
Click here to start your FREE 7-day Steamwire trial: FREE 7-day trial
Click here to download the free Apple Steamwire app: Apple iPhone app
Click here to download the free Android Steamwire app
The NEW Steamwire. Only available on Covers.com!
Pick:

Colorado

Capper:
Start:

May 5, 2016 - 10:15 PM

Offered at:

pinnacle @ 125 Colorado

Analysis:
Play - Colorado Rockies vs. Cain.
Edges - Rockies: 6-3 last nine games in this park. Giants: Matt Cain 7-18 last 25 overall home team starts; and 2-4 last six team starts in this series, including 0-2 at home.
With Cain in wobbly current form with one win in his five team starts, along with a 7.00 ERA and a 1.59 WHIP this season, we recommend a 1* play on the Colorado Rockies. Thank you and good luck as always.
>Marc's red hot assault on the NBA hardwood (48-31 last 79 best bets) continues Thursday night with a 10* Top Key Play on the Toronto-Miami matchup. Put it right at the top of your ticket now - you'll be glad you did!
show analysis
show less