Introducing the NEW Steamwire!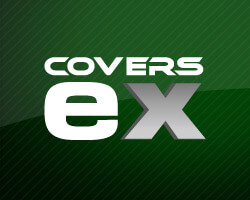 We have some exciting news to share! Covers.com has officially launched the NEW Steamwire subscription service. Get a FREE 7-day trial to take advantage of select Covers Experts as you do your daily sports research.
The new Steamwire will continue to be a monthly service that delivers around the clock, real-time updates but will now focus three of our hand-picked Covers Experts: Teddy Covers, Sean Murphy and Steve Merril.
Want even more great news? You can still subscribe to the new Steamwire for only $19.99 per month and it is now available through our free Apple iPhone app.
Click here to watch our Steamwire video to learn more: Video
Get exclusive around-the-clock access to Covers Expert's "steam" moves, situation betting sports, in-game betting opportunities and more. Feel even more connected and receive updates via the Steamwire app, email, Twitter and on your accounts page on Covers.com.
Click here to start your FREE 7-day Steamwire trial: FREE 7-day trial
Click here to download the free Apple Steamwire app: Apple iPhone app
Click here to download the free Android Steamwire app
The NEW Steamwire. Only available on Covers.com!
Pick:

Chicago

Start:

March 5, 2015 - 8:00 PM

Capper:

Offered at:

pinnacle @ 4 -108 Chicago

Analysis:
DEJA VU ALL OVER AGAIN!
Schule is a firm believer that by carefully studying the past, you can accurately predict the future. He's owned the March tournament 2 years in a row.
- All NCAAB March (2013) 21-10 +$7,051
- All NCAAB March (2014) 35-17 +$11,220
In case you haven't already heard.. HISTORY REPEATS ITSELF - He's an INCREDIBLE 10-2 L12 NCAAB!
This is a Free #NBA play on the Chicago #Bulls.


Russell Westbrook returned to the Thunder lineup last night, wearing a protective mask to shield his fractured face. He didn't let it slow him down, scoring 49 points on 16-of-33 shooting in a 123-118 overtime win over the Sixers. After seeing the Thunder struggle to beat the league's worst team at home, I find it a little odd that they come into Chicago as a favorite in the back end of a back to back.
Of course the Bulls have their own problems, with Derrick Rose and Jimmy Butler both sidelined by injuries. That didn't stop them from defeating the Wizards by a score of 97-92 on Tuesday. Veteran Aaron Brooks ran the point for the Bulls, scoring 22 points with eight assists. He's making the most of his playing time, and so far it doesn't look like he's going to be a liability.
Pau Gasol and Nikola Mirotic also stepped up with 20+ points in the win over Washington, and the Bulls still have plenty of weapons to throw at a tired OKC team that is playing without it's best player. I gotta go with Chicago at home getting points in this spot.
Take CHI.
GL,
Jesse Schule
show more
show less