Introducing the NEW Steamwire!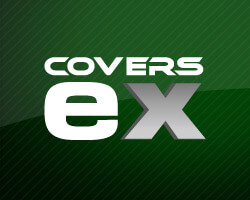 We have some exciting news to share! Covers.com has officially launched the NEW Steamwire subscription service. Get a FREE 7-day trial to take advantage of select Covers Experts as you do your daily sports research.
The new Steamwire will continue to be a monthly service that delivers around the clock, real-time updates but will now focus three of our hand-picked Covers Experts: Teddy Covers, Sean Murphy and Steve Merril.
Want even more great news? You can still subscribe to the new Steamwire for only $19.99 per month and it is now available through our free Apple iPhone app.
Click here to watch our Steamwire video to learn more: Video
Get exclusive around-the-clock access to Covers Expert's "steam" moves, situation betting sports, in-game betting opportunities and more. Feel even more connected and receive updates via the Steamwire app, email, Twitter and on your accounts page on Covers.com.
Click here to start your FREE 7-day Steamwire trial: FREE 7-day trial
Click here to download the free Apple Steamwire app: Apple iPhone app
Click here to download the free Android Steamwire app
The NEW Steamwire. Only available on Covers.com!
Pick:

Arizona

Capper:
Start:

August 28, 2016 - 4:25 PM

Offered at:

pinnacle @ 1 -106 Arizona

Analysis:
Gauge a team's mindset properly in the NFL pre-season and there's a good chance you'll get rewarded with a winner. Here's why I'm taking a stance on this week's Cardinals-Texans Sunday NFLx matchup.
It's "dress rehearsal" week in the NFL with most teams expected tp have their regulars on the field for a good amount of time. That also means more actiual game planning than in the other exhibition games for the majority of NFL teams. But that really doesn't mean a great deal to me from an analytical standpoint, as the games still don't count and they really aren't played as though they do.
That said, I love seeing information that gives me a clue as to a team's mindset for its upcoming game. The games I've done best with this pre-season have been those where there were revealing quotes involved. Here's one that is as plain as day for this week. This one is from Arizona GM Steve Keim.
"We can't just go out there when the season starts and turn the switch on."
The Cardinals first team offense has been really dull in the first two games. It sure sounds like there's a sense of urgency here, and that's coming from the top of the food chain as far as team management is concerned. It might only be a pre-season game that doesn't count. But the last game this team played that did count was brutal and the comments here indicate that there's a feeling that the team needs to get something positive accomplished this week. That might not be so easy against a tough looking Houston defense. But if Arizona is treating this game with what at least sounds like regular season focus, then I am definitely willing to back the Cardinals this weekend.
show analysis
show less