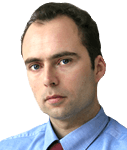 **77% YTD RECORD** 2018 CONF. O/U BEST OF THE BEST!
Release Date: Nov 7 - 7:34 AM
You already know that Ben is WHITE HOT with his NFL totals. Did you know that he's also been KILLING IT with his CFB totals all season long? Off Tuesday's DOUBLE-DIGIT WIN, Burns' CFB totals are now a SICK 17-6 (74%) YTD. When he elevates to his HIGHEST RATING, as he's doing here, he's got a record of 10-3/77% YTD. This one's HUGE & it goes EARLY!
Last 10 Picks
4 - 6 ( 40% )