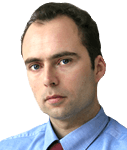 GAME OF THE MONTH (CFB) ~ LEGENDARY $88K PROFIT RUN!
Release Date: Nov 6 - 2:26 PM
It doesnt get any bigger than Ben Burns' GAME OF THE MONTH for November. This BLOCKBUSTER goes Saturday afternoon & it may well rank as THE BIGGEST BLOWOUT ON THE ENTIRE BOARD. Indeed, Ben KNOWS his "play on team" extremely well and KNOWS that its extremely motivated and DESTINED TO DELIVER one of the biggest destructions of the season. Be there!
Last 10 Picks
4 - 6 ( 40% )