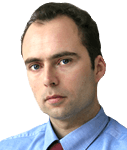 NHL 10* PERSONAL FAVORITE! ~ $43K IN HOCKEY PROFITS!
Release Date: Apr 14 - 1:23 PM
Burns was a PERFECT 4-0 at the rink on Saturday but gave it back with an 0-2 Sunday. He enters Monday's action on a long-term $43,000 NHL PROFIT HEATER. The playoffs have long been Ben's time to shine. Not surprisingly, he's having a MASSIVE APRIL. Its PAYBACK TIME today. Make sure you're on board!
Last 10 Picks
9 - 1 ( 90% )