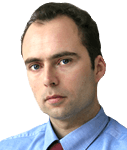 GAME OF THE WEEK (MLB) ~ OFF SWEEP, 46-26 RECORD!
Release Date: Jul 10 - 5:32 PM
Tuesday's PERFECT 3-0 SWEEP brings Ben Burns to 104-65 over the L6+ weeks. That includes a BLISTERING 46-26 ($12K) RECORD with all of his top-rated releases. Remember last summer when Ben closed out his MLB campaign on an AMAZING 47-16 HEATER? Here he steps out with his highest rated GAME OF THE WEEK. Add it to your "MUST PLAY LIST." Its that good!
Last 10 Picks
7 - 3 ( 70% )