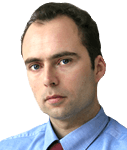 GAME OF THE YEAR ~ TOTAL OF THE YEAR! ***7-0 YTD***
Release Date: Oct 9 - 8:44 AM
Burns has released 7 top-rated CFB totals this season. Those plays were a PERFECT 7-0, winning by an avg of 17.3 pts!
10/6: U60.5 Fresno/Nevada: WON by 36.5 ~ 9/29: O59.5 Fresno/Toledo: WON by 16.5 ~ 9/22: O56 Stanford/Oregon: WON by 13 ~ 9/8: U69 FAU/AF WON by 9 ~ 9/3 U55.5 VT/FSU WON by 28.5 ~ 9/1 U47 ND/UM WON by 6 ~ 8/29 O46 NMSU/Min WON by 12
This pick is no longer available for purchase as it has expired
Last 10 Picks
7 - 3 ( 70% )
MLB

|

Ben Burns **FAN APPRECIATION SPECIAL** WS GAME 1 MAIN EVENT! more less

Ben Burns has a documented HISTORY OF SUCCESS in the World Series. He WON AGAIN in the WS last year. In fact, he closed the playoffs by HITTING 7 of 8, part of an EPIC 47-15 HEATER. This year's playoffs haven't been as good, but Ben is still a lucrative 46-25 since the start of September. He starts this years WS the same way as last, a W-I-N-N-E-R!
NHL

|

Ben Burns **$41.6K NHL RUN** FAN APPRECIATION VIOLATOR! more less

Yesterday's BLOWOUT WINNER on Washington, part of a 2-1 Monday, gives Ben Burns an 18-7 YTD RECORD with his NHL 'sides,' good for $4,352 in profits. Thats part of a longer-term run whish has seen his NHL sides produce $41.6K IN PROFITS the past several years. Burns adds to the pile in decisive fashion here. Jump on board & RIDE THE WAVE ALL SEASON!

NHL

|

Ben Burns **18-7 YTD** NHL 10* ANNIHILATOR! **SPECIAL OFFER!** more less

Off yesterday's winner, part of a 2-1 Monday, Ben Burns has a 18-7 YTD RECORD with his NHL 'sides,' good for a modest $4,352 in profits. However, there's nothing MODEST about his $41,626 IN PROFITS with NHL sides the past several years. Burns is UNLOADING on another BEHEMOTH here and he's giving EVERYONE the chance to join him. SEIZE THE MOMENT!
NCAAF

|

Ben Burns CFB TOTAL OF THE WEEK (THURSDAY) ~ **AMAZING 8-1 YTD** more less

Ben Burns delivered a PERFECT 3-0 COLLEGE FOOTBALL SWEEP Saturday, bookended by a win with Nevada/Hawaii under the number. That brought this internationally renowned "Totals Guru" to an AMAZING 8-1 YTD with his top-rated CFB totals. The majority of those winners were EXTREMELY EASY, too. Good news. This week's BIGGEST TOTAL goes Thursday. Be there!

NCAAF

|

Ben Burns **PERFECT 5-0 THIS MONTH** BREAKFAST CLUB! (12 ET KICK) more less

In what has become a familiar refrain, last Saturday's PEREFCT FOOTBALL SWEEP started out with a winning "BREAKFAST CLUB" ticket. No surprise there, as these tickets are now a PERFECT 5-0 ON THE MONTH. Burns has ANOTHER MASSIVE WEEKEND lined up and once again he kicks things off with a BREAKFAST CLUB WINNER. Set your alarms and PREPARE TO GET PAID!
There are no plays available at this time. Please check back soon.