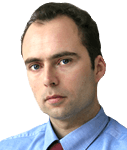 GAME OF THE YEAR (NFL) ~ 2018 TOTAL OF YEAR! **100% PERFECT!**
Release Date: Nov 6 - 11:37 AM
Ben Burns already WON his NFL GAME OF THE YEAR. He's also already WON both his Sept. T.O.M. & his Oct. T.O.M. Overall, he's 100% PERFECT (3-0) with NFL totals the L2 weeks. At 1 ET Sunday, Ben UNLEASHES his NFL TOTAL OF THE YEAR. This play has a long-standing history of success. Become part of the tradition. Get THIS YEAR'S BIGGEST TOTAL right now!
This pick is no longer available for purchase as it has expired
Last 10 Picks
8 - 2 ( 80% )
NFL

|

Ben Burns TOTAL OF THE WEEK (NFL) ~ 80% NFL TOTALS RUN more less

Over recent years, entering Wednesday's action, Burns' top-rated plays have produced an AMAZING $91,720 IN PROFIT. That includes an 11-6 RECORD the L6 days & a MASSIVE 29-16 ($10,360) mark since late October. Monday's win with the 'over' in the NY/SF game brought Burns to 4-1/80% his L5 NFL totals. Here's his #1 total from Week 11. Do NOT miss!

NFL

|

Ben Burns GAME OF THE MONTH (NFL) ~ 100% YTD (1 ET KICK) more less

In Aug., Ben Burns nailed his NFLX GOM, a WINNER (Arizona) on 8/11. Ben didn't release a "Game Of The Month" in Sept. because his biggest side from that month was a WINNER with his GOY. In Oct., his GOM was a WINNER, Atlanta on 10/14. To put that another, his BIGGEST SIDE of each month is a PERFECT 3-0 ON THE SEASON. Here's November's BIGGEST SIDE!
There are no plays available at this time. Please check back soon.
There are no plays available at this time. Please check back soon.
NHL

|

Ben Burns *****GOING FOR 11 IN A ROW!***** THURS. NHL TRIPLE HEADER! more less

Now a PERFECT 8-0 his last eight on the ice, an AWESOME 18-4 his L22, Ben Burns is GOING FOR THE KILL today, as he serves up winners #9, #10 and #11. The trio of gems includes Ben's latest "PERSONAL FAVORITE," an ABSOLUTE BLOCKBUSTER which has received his HIGHEST RATING. Don't wait. Break out the brooms, everybody's doing it. WE'RE GOING SWEEPING!
NCAAB

|

Ben Burns GAME OF THE WEEK (CBB) ~ $92.6K IN PROFITS! more less

Burns' top rated CBB sides have CONSISTENTLY HIT BETTER THAN 55%, literally RAKING IN THE PROFITS, year after year, playing a pivotal role in his LEGENDARY $92.6K PROFIT HEATER in rec. Off last night's LAUGHER with Kentucky, Ben fires with his 1ST GAME OF THE WEEK of the season. (His previous one was ppd due to fires.) Its absolutely a "MUST PLAY!"