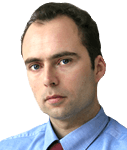 **21-9 RECORD TESTED** HUMPDAY 10* ANNIHILATOR!
Release Date: Sep 13 - 8:33 AM
Ben Burns' 3-1 Tuesday included an EASY WINNER with his lone "top-rated" release, the "under" in the TB/NY game. With that victory, Burns is now 21-9 his L30 top-rated baseball plays. He'll test that SCORCHING 70% RECORD right here. Don't miss.
Last 10 Picks
7 - 3 ( 70% )