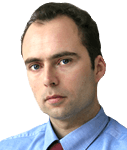 GAME OF THE WEEK (NBA EASTERN CONF.) ~ 11-3 NBA RUN!
Release Date: Apr 14 - 9:44 AM
Even off a rare bad call (Pistons) on Sunday, Ben Burns is still on an AMAZING 11-3 NBA RUN. As awesome as that is, it pales in comparison to his long-term $82K PROFIT HEATER with top-rated basketball. His #1 EASTERN CONF. GAME OF THE WEEK goes today. You in?
Last 10 Picks
9 - 1 ( 90% )