MLB Power Rankings (Week 23)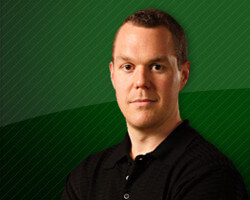 MLB Power Rankings - Week 23

1. Los Angeles Dodgers -130
The Dodgers have lost eight of their last nine games including three straight to the lowly Padres. It wasn't all bad as Cody Bellinger broke the team's rookie HR record on Sunday with number 36. Clayton Kershaw was also fantastic in his first start coming off the disabled list holding the Padres to just two hits in six innings.

2. Houston Astros -128
Justin Verlander comes over from Detroit and gives the Astros a very good 1-2-3 with Dallas Keuchel and Lance McCullers when he returns. Verlander makes his first start on Tuesday in Seattle. The lineup got a boost with the return of Carlos Correa on Sunday as he picked up a hit and a run in three at-bats. Next up is a road trip through Seattle and Oakland.

3. Washington Nationals -126
Trea Turner and Jayson Werth both returned this week to help buoy the lineup. Didn't help enough as the Nats lost three of four games in Milwaukee and now head to Miami. Still, the magic number to clinch the division is shrinking. Sean Doolittle is 14-for-14 in save chances since coming over to Washington in the trade with Oakland.

4. Cleveland Indians -124
Cleveland has won 11 in a row and a lot of that is due to stellar starting pitching. The group has allowed just 18 runs over that span with six of those coming way back in the beginning. The bullpen will hopefully get Andrew Miller back in the middle of this month. Francisco Lindor has a five-game hit streak and is now hitting .270 for the season.

5. Arizona Diamondbacks -122
The win streak is now 10 in a row and that includes a road sweep of the suddenly fading Rockies. The Diamondbacks now head to LA to begin a series with the Dodgers on Monday. Arizona is on a streak of seven straight games scoring five runs or more with five of those going Over the total. Fernando Rodney has converted all 12 save opportunities since the All-Star break.

6. Boston Red Sox -120
Boston wrapped up a four-game series with the Yankees in the Bronx on Sunday night. They had gone Under in five straight entering that one. Now the Red Sox host the Blue Jays and Rays as they try to lock up the AL East. Mookie Betts needs to pick things up as he's hit .216 with no homers over his last 26 games. The reason he is still in the lineup is because of his outstanding fielding.

7. Chicago Cubs -118
Chicago saw their six-game win streak snapped on Sunday. Kris Bryant has cooled off a bit, going hitless in four of his last six starts. On the opposite end of the spectrum, Anthony Rizzo has four multi-hit efforts in his last six starts. Jose Quintana has won three of his last four starts and seems to be settling in nicely with the Cubs. The only concern is that he's made it through seven innings just once.

8. New York Yankees -116
The Yankees are running out of chances to close the gap on the Red Sox in the division. We'll see if the road is kind to them as they travel to Baltimore and Texas this week. Jaime Garcia is winless in five starts for New York since coming over from the Twins. Sonny Gray has lost both of his outings in a Yankees' uniform against the Red Sox and is 2-4 overall.

9. Colorado Rockies -114
Colorado needs to turn things around quick as they've lost four straight games and five of their last six. The offense is surprisingly cold at home scoring just 20 runs during this current six game stretch. They should get healthy against the Giants in Coor's Field before a four-game series in Los Angeles against the Dodgers.

10. Milwaukee Brewers -112
It was a good week for Milwaukee as they capped things off with a series victory over the Nationals at home. Jimmy Nelson has beaten the Nats and Dodgers in his last two starts and he's now 11-6 with a 3.59 ERA. They are doing all this without much from Ryan Braun who has just five hits over his last 31 at-bats. We'll see if they can improve that road record during this trip through Cincinnati and Chicago this week.

11. Minnesota Twins -110
Minnesota has finally evened up their run differential and is almost at .500 at home (35-37 SU). This week is filled with road games at Tampa Bay and Kansas City. There is still no official word on when Miguel Sano will return, although he is not joining the team on this next road trip.

12. Los Angeles Angels -108
The Angels have gone Over in four of their last five and eight of their last 12 games overall. Justin Upton has five hits in 11 at-bats since coming over from the Tigers. Brandon Phillips is also making an impact atop the lineup as he replaces Cameron Maybin who was sent to Houston. Mike Trout continues to make an MVP push with four straight multi-hit efforts.

13. Baltimore Orioles -106
Baltimore has won nine of their last 11 games and have thrust themselves into Wild Card discussions. Kevin Gausman has not allowed a run in his last two starts and is now 5-2 with a 3.12 ERA in 10 starts after the All-Star break. Zach Britton has just 13 saves in this injury riddled season for him. The Orioles host the Yankees on Monday and then head to Cleveland for three games.

14. St. Louis Cardinals -104
The Cardinals are 4-2 so far on this road trip, going through Milwaukee and San Francisco. Next up is a four-game set in San Diego. The Padres took two of three against St. Louis at their place last month. Luke Weaver has been fantastic pitching for the Cards. He's allowed just 10 runs and 29 hits in 36 innings of work. Even better is the 45 strikeouts to just 11 walks.

15. Seattle Mariners -102
A sweep of Oakland stopped a five-game losing streak for Seattle. The team picked up Mike Leake from St. Louis and he promptly beat the A's on Friday night, allowing two runs and eight hits in seven innings. He's a good stopgap, but an expensive one. Felix Hernandez and James Paxton seem to be another week away at least from returning.

16. Texas Rangers EVEN
Adrian Beltre went on the disabled list with a hamstring injury and he's most likely done for the season. It's a big blow for a Rangers' team that had a small shot at a playoff spot as it was. They have gone Over in eight of their last 12 games. You can point to the bullpen as a reason for the struggles as the unit has 23 losses and 18 blown saves.

17. Kansas City Royals +102
The Royals began the week being shut out for the fourth straight game, but ended it with a series victory in Minnesota. The team is turning to Sam Gaviglio to replace Danny Duffy in the rotation as it's uncertain when the southpaw will return. Lorenzo Cain had a good series in Minnesota with four hits in 10 at-bats.

18. Tampa Bay Rays +104
The Rays inconsistency will be their downfall. After taking two of three in Kansas City, they lost two of three in Chicago to the lowly White Sox. Blake Snell has won three straight decisions and has allowed just three runs and 12 hits over his last 20.2 innings of work. The additions of Danny Espinosa and Lucas Duda have not jump-started the offense.

19. Miami Marlins +106
The biggest fall of the week goes to Miami who has lost six of their last seven games. They've scored just 19 runs over that span with 10 of them coming on Saturday. Dillon Peters had a great Major League debut on Friday night holding the Phillies to three hits and three walks over seven innings while striking out eight.

20. Pittsburgh Pirates +108
Pittsburgh has won two straight after a four-game losing streak. Trevor Williams is going to be a good pitcher and he is in good form right now. He's allowed just two runs in his last 20 innings, which included starts against the Dodgers and Cubs. Felipe Rivero picked up his 17th save on Sunday despite allowing an unearned run.

21. Toronto Blue Jays +110
Toronto has lost six of their last eight games and they are not pitching or hitting well. Marcus Stroman amazingly said that he's good to make his next start against the Tigers despite taking a line drive on Saturday. He's 11-6 with a 3.08 ERA on the season.

22. San Diego Padres +112
The Padres have won three straight and five of their last six games. San Diego is 6-5 SU as a home underdog of +175 or more this season. They are a respectable 10-13 against teams with a winning record in the second-half of the season.

23. Atlanta Braves +114
Max Fried picked up his first Major League victory on Sunday by beating the Cubs in Wrigley Field. He held them to one run and four hits in five innings. Freddie Freeman continues to play despite the wrist injury which is causing him fatigue. If the team shuts him down, then the lineup will struggle even more.

24. New York Mets +116
Perhaps Matt Harvey should have stayed on the disabled list. The righty allowed seven runs and eight hits in just two innings against the Astros. He's now 4-4 with a 5.97 ERA. Amed Rosario continues to provide ups and downs during his rookie campaign. He's hitting .245 with 4 HR and 8 RBI.

25. Oakland Athletics +118
The A's have lost six straight after a three-game win streak. They've gone Over in seven of their last 10 contests. Ryon Healy is having a good season hitting .266 with 23 HR and 72 RBI.

26. Detroit Tigers +120
The Tigers are sending the likes of Chad Bell, Artie Lewicki and Buck Farmer to the mound now after dealing Justin Verlander away. Shane Greene hasn't been terrible as the team's closer, although he did lose on Friday. Greene has converted six of nine save opportunities and has a 2.72 ERA.

27. Cincinnati Reds +122
It looks like Luis Castillo has one more start before the Reds shut down his season. He's been good with a 3.32 ERA in 14 starts. Sal Romano has also been better as of late with four straight starts allowing three runs or less. Billy Hamilton has hits in four straight contests and six of his last seven.

28. Chicago White Sox +124
We mentioned him last week and Lucas Giolito continues to pitch well. He beat the Rays on Sunday holding them to one run and three hits over seven innings. The White Sox have stockpiled prospects and have a bright future with guys like him on the mound.

29. Philadelphia Phillies +126
The Phillies finally moved up a spot after a series win in Miami. Rhys Hoskins continues to rake and now has 12 home runs in 24 games played. The slugger has a .318 batting average, but missed Sunday's game due to a hand injury. Jorge Alfaro probably deserves more recognition. The catcher has a hit in all but one game so far this season.

30. San Francisco Giants +128
If Madison Bumgarner isn't winning games, then this team is in trouble. Johnny Cueto returned from the disabled list on Friday and got a no-decision, despite holding the Cardinals to two runs and four hits in just over five innings of work.

MMA: UFC 226: Pettis v Chiesa
Pick:

AP

Capper:
Start:

July 7, 2018 - 11:00 PM

Offered at:

5dimes @ AP (135)

Analysis:
Free play of the week for UFC 226
Anthony Pettis +135 for 1u is the play
Analysis coming soon.....
show analysis
show less