MLB Power Rankings (Week 20)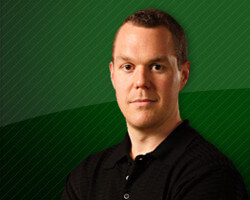 MLB Power Rankings - Week 20


1) Boston Red Sox (-130) -- Things are going well for the Red Sox who just swept the Yankees in a four-game series, outscoring New York 28-13 overall. The only potential bad news is that Chris Sale is not going to be available when his 10 days on the disabled list are up.

2) Houston Astros (-128) -- Houston is the only team in baseball that has used the same five starting pitchers all year, although that may change with Lance McCullers going on the disabled list. The Astros are in San Francisco for two games, then host Seattle for four straight.

3) New York Yankees (-126) -- Sonny Gray has been demoted to the bullpen and Luis Severino continues to be a mess on the mound. The team's answer was Lance Lynn, but he's having a terrible season overall.

4) Oakland A's (-124) -- The A's have turned things around since an awful series in Coor's Field as they have won six straight and seven of their last 10 contests. Jeurys Familia has allowed just one unearned run in eight innings of work since coming over from the Mets.

5) Chicago Cubs (-122) -- The Cubs went 3-3 this week against the Pirates and Padres. They travel to Kansas City for three games before hosting the Nationals this coming weekend.

6) Seattle Mariners (-120) -- Seattle has the sixth best record in baseball despite being outscored by 19 runs this season. Robinson Cano is scheduled to be activated from his suspension on August 14th.

7) Philadelphia Phillies (-118) -- The Phillies have won five straight games entering a West Coast swing this week through Arizona and San Diego. Jake Arrieta came up clutch in the month of July with four wins in six starts.

8) Milwaukee Brewers (-116) -- Ryan Braun is starting to heat up with two straight multi-hit efforts, however Braun is has only a .246 batting average and just 12 HRs and 42 RBI.

9) Atlanta Braves (-114) -- The Braves took advantage of a week's worth of games against the Marlins and Mets by going 6-1. Now it gets tougher with four games in three days in Washington followed by a weekend set with the Brewers.

10) Cleveland Indians (-112) -- Andrew Miller is back in the bullpen and he threw 1.1 innings of scoreless relief this past week. Corey Kluber has won his last two starts after two straight losses.

11) Arizona Diamondbacks (-110) -- Clay Buchholz is having a fantastic year for Arizona. He has won four straight outings and has a 2.68 ERA overall. The Diamondbacks are hosting the Phillies before traveling to Cincinnati this week.

12) Los Angeles Dodgers (-108) -- Clayton Kershaw is rounding into form as of late with nine of his last 10 starts resulting in two earned runs or less allowed. It's an interesting week on the road as they play at Oakland and Colorado.

13) Colorado Rockies (-106) -- Colorado is seven games over .500 despite being outscored by 10 runs overall. Something may have to be done about Wade Davis who is 1-5 with a 5.09 ERA. The closer blew two straight saves against Milwaukee.

14) St. Louis Cardinals (-104) -- The Cardinals can make up some ground this week on the road at Miami and Kansas City. Reliever Jordan Hicks is 3-3 with a 3.10 ERA on the year. He's also got 16 holds and two saves.

15) Washington Nationals (-102) -- Gio Gonzalez has not won a start since May 28th. Since then he's lost six straight decisions. Gonzalez was 0-2 with a 4.08 ERA in five starts in July.

16) Pittsburgh Pirates (EVEN) -- The Pirates have lost four of their last six games and are staring at a road trip through Colorado and San Francisco this week. Chris Archer was rocked a bit in his first start with the team giving up five runs and seven hits in just over four innings.

17) San Francisco Giants (+102) -- Andrew Suarez has allowed 19 runs and 30 hits over his last 21.2 innings of work. Andrew McCutchen's batting average got a major boost after he went 5-for-5 in a loss to the Diamondbacks last Saturday.

18) Tampa Bay Rays (+104) -- Tampa Bay is down to one starting pitcher after they sent Chris Archer to Pittsburgh. After sweeping the Angels at home, the Rays lost all three games to the lowly White Sox also at home.

19) Los Angeles Angels (+106) -- The team still has five starting pitchers on the disabled list and Mike Trout is dealing with a wrist injury. The Angels host the Tigers and Athletics this week.

20) Minnesota Twins (+108) -- Ervin Santana's return to the rotation has netted the team two wins, but neither of them came from the starter. The righty has allowed seven runs and 13 hits in just over 10 innings of work.

21) Toronto Blue Jays (+110) -- The Blue Jays scored 22 runs in their series against the Mariners in Seattle last weekend. We'll see if they can carry that momentum over to a homestand this week against the Red Sox and Rays.

22) Cincinnati Reds (+112) -- Matt Harvey returns to New York this week although it doesn't look like he will start. Cincinnati has lost five of their last six games as the offense has gone dry as of late.

23) Texas Rangers (+114) -- Texas is 7-3 over their last 10 games. They have gone Over the total in nine of their last 14 overall. The Rangers scored 37 runs against the Orioles over the weekend.

24) Detroit Tigers (+116) -- Detroit is 4-6 in their last 10 games. The team is 29-27 at home and 18-38 on the road. Only two teams have scored less runs in baseball than the Tigers.

25) New York Mets (+118) -- The Mets lost 25-4 in Washington DC last week on the final day of July. They've scored four runs or less in nine straight games.

26) Miami Marlins (+120) -- Miami has lost six straight games and have been outscored by 150 runs this season. They are hosting the Cardinals and Mets this week.

27) San Diego Padres (+122) -- Franmil Reyes hit a 477 foot home run in Wrigley Field on Sunday. Reyes has struggled this season with 43 strikeouts in 107 at-bats overall.

28) Chicago White Sox (+124) -- The White Sox swept the Rays in Tampa Bay last weekend. Things get tougher this week with the Yankees and Indians coming to Chicago this week.

29) Kansas City Royals (+126) -- Kansas City has been outscored by 200 runs on the season. They are a woeful 15-37 at home and 19-40 on the road.

30) Baltimore Orioles (+128) -- Alex Cobb is 3-14 with a 5.83 ERA this season. He did pick up a win last week in New York against the Yankees holding them to one run and seven hits in six innings.
.

NCAAB: Alabama vs. Texas A&M
Pick:

ALA

Capper:
Start:

February 19, 2019 - 9:00 PM

Offered at:

sportsinteraction @ -1.5 ALA (-110)

Analysis:
Play - Alabama (Game 635).
Play - Alabama (Game 635).
Edges - Crimson Tide: 7-1 ATS last eight games in this series … Aggies: 1-4 SUATS before facing Gamecocks … With the Tide looking to avenge an 81-80 home loss as 7-point favorites to the Aggies in mid-January, we recommend a 1* play on Alabama. Thank you and good luck as always,
> > Look: Marc's powerful database shares a College Hoops Super System Play on Tuesday night's card in a 100% ATS perfect winning situation. Best of all it's only $20 today on Tuesday - if you act now!
show analysis
show less