Questionable Betting Lines For Indy 500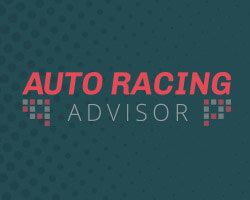 The betting lines for Sunday's Indianapolis 500 were unveiled this week. Let me be the first to say, what on earth are they thinking? The favorite with the best odds of winning's the 102nd Running of the race on Sunday? Alexander Rossi. While that's not normally a far fetched driver to pick, as Rossi is a past winner of the race as a rookie in 2016, it is when that said driver is starting 32nd this weekend. No one in the 101 previous years of this prestigious race has ever won from starting 32nd. In fact, the worst starting spot for an Indy 500 winner was 28th. That came all the way back in the first ever Indy 500 in 1911.
It seems like the guys and gals making the betting odds are just looking at names and what they've done this season than being realistic. I mean Rossi has only finished outside the top six just twice since last July, but the odds of winning the race from the last row are virtually none.
Heck, even the second best odds is a driver starting 14th. I do think Ryan Hunter-Reay is starting within striking distance as he rolled off 19th when he won in 2014, but it's been since 1955 since someone won the '500 from a starting spot of the Middle of Row 5.
Again, what?
Josef Newgarden has the next best odds but four of his six Indy 500 starts have seen him finish 19th or worse. He does roll off fourth this weekend but it's not like history is on his side either. Will Power is the next best and I think is one of the best values as they have him at a (+1100). Power, has never won on the Indy oval, but he has won the last two superspeedway races and three of the last four. Helio Castroneves, a three-time winner and a guy that has finished second twice in the last four years, has the same odds at Power. Seriously?!
Ed Carpenter and Simon Pagenaud are starting 1-2. The top two starting positions have produced more Indy 500 winners than anywhere else. 31 races have been won from either of those two spots. Well, the odds for them of winning are (+1150). Seven drivers are put ahead of them.
Clearly, the people setting the odds aren't paying attention. Chevrolet has nine of the top 11 starting spots. The drivers have told me while Honda and Chevy could be equal for the race, passing will be difficult. So, coming from the back this year will be vastly more difficlut on Sunday than in year's past. So, you can't say well we've had five of the last six '500 winners come from starting spots of 10th on back. This year's race likely won't see that.
Plus, Sage Karam has better odds of winning this year than Danica Patrick and Carlos Munoz. Karam, while fast this month, is starting behind both and has three straight finishes of 28th or worse in the race. Meanwhile, Patrick has six top 10 finishes in seven tries and Munoz has two tunner-ups, a fourth and a 10th place effort in five '500 tries. But, Karam is +1750 while Danica and Munoz are +2300.
This weekend could net you a lot of money on Indy.

NFL: Carolina vs. Philadelphia
Pick:

CAR

Capper:
Start:

October 21, 2018 - 1:00 PM

Offered at:

pinnacle @ 4.5 CAR (-104)

Analysis:
BURNING HOT! Al McMordie's on ABSOLUTE FIRE, as he's 33-9 his last 42 releases, including 28-7 in Football. Now, for Sunday's NFL action, Big Al's releasing his STRONGEST PLAY of the NFL season-to-date. It's Big Al's Championship Club NFL Blowout Best of the Best 10*. If you need a play to BURY your Book, this is it. Get on board right now!
At 1 pm, our complimentary selection is on the Carolina Panthers + the points over Philadelphia. Last week, the Panthers were upset on the road by the Washington Redskins, while Philly won (and covered) on the road at the NY Giants. Off those results, we'll back the Panthers here, as the road underdog, as teams off a SU loss as a road favorite have cashed 61.6% since 1980 vs. foes off a win and cover as a road favorite. Even better: the defending Super Bowl champs have covered just 38% since 1980 off a 20-point (or greater) win, if matched up against an opponent off a SU loss. Take Carolina. Good luck, as always...Al McMordie. And don't miss any of my red-hot winners here at Covers.com, as I'm 33-9 my last 42. Join for a week or month today to get all of my award-winning selections in hockey, hoops, football and baseball.
show analysis
show less