Questionable Betting Lines For Indy 500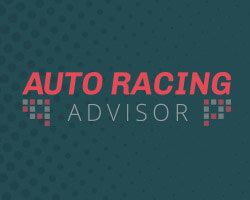 The betting lines for Sunday's Indianapolis 500 were unveiled this week. Let me be the first to say, what on earth are they thinking? The favorite with the best odds of winning's the 102nd Running of the race on Sunday? Alexander Rossi. While that's not normally a far fetched driver to pick, as Rossi is a past winner of the race as a rookie in 2016, it is when that said driver is starting 32nd this weekend. No one in the 101 previous years of this prestigious race has ever won from starting 32nd. In fact, the worst starting spot for an Indy 500 winner was 28th. That came all the way back in the first ever Indy 500 in 1911.
It seems like the guys and gals making the betting odds are just looking at names and what they've done this season than being realistic. I mean Rossi has only finished outside the top six just twice since last July, but the odds of winning the race from the last row are virtually none.
Heck, even the second best odds is a driver starting 14th. I do think Ryan Hunter-Reay is starting within striking distance as he rolled off 19th when he won in 2014, but it's been since 1955 since someone won the '500 from a starting spot of the Middle of Row 5.
Again, what?
Josef Newgarden has the next best odds but four of his six Indy 500 starts have seen him finish 19th or worse. He does roll off fourth this weekend but it's not like history is on his side either. Will Power is the next best and I think is one of the best values as they have him at a (+1100). Power, has never won on the Indy oval, but he has won the last two superspeedway races and three of the last four. Helio Castroneves, a three-time winner and a guy that has finished second twice in the last four years, has the same odds at Power. Seriously?!
Ed Carpenter and Simon Pagenaud are starting 1-2. The top two starting positions have produced more Indy 500 winners than anywhere else. 31 races have been won from either of those two spots. Well, the odds for them of winning are (+1150). Seven drivers are put ahead of them.
Clearly, the people setting the odds aren't paying attention. Chevrolet has nine of the top 11 starting spots. The drivers have told me while Honda and Chevy could be equal for the race, passing will be difficult. So, coming from the back this year will be vastly more difficlut on Sunday than in year's past. So, you can't say well we've had five of the last six '500 winners come from starting spots of 10th on back. This year's race likely won't see that.
Plus, Sage Karam has better odds of winning this year than Danica Patrick and Carlos Munoz. Karam, while fast this month, is starting behind both and has three straight finishes of 28th or worse in the race. Meanwhile, Patrick has six top 10 finishes in seven tries and Munoz has two tunner-ups, a fourth and a 10th place effort in five '500 tries. But, Karam is +1750 while Danica and Munoz are +2300.
This weekend could net you a lot of money on Indy.

NFL: New England vs. L.A. Rams (Free Picks)
Pick:

James White Anytime TD

Capper:
Start:

February 3, 2019 - 6:30 PM

Offered at:

bet365 @ 110 (True) - James White Anytime TD

Analysis:
1* free play on James White anytime TD.
This is a Free #NFL play on James White anytime TD.
The 2017 NFC Championship game between the Packers and the Falcons closed with a playoff record high total of 59.5 (just slightly higher than the opening total of 58 in SB LIII). That game lived up to expectations, with Atlanta winning by a score of 44-21. Eight different players scored touchdowns in that game, and plenty of money was made by bettors who play the prop market.
Despite expectations of record scoring, the bookmakers failed to adjust the prices for individual players to score touchdowns, and offered low totals on receptions and total yards for receivers. I wrote a couple of articles, detailing what I felt was a "Big Mistake" by bookmakers. In one of those articles I listed my top nine players to score touchdowns, and seven of those players ended up finding "pay dirt", which would have been quite profitable considering five of those players were paying out as underdogs.
It doesn't look like the books have made any adjustments for the Super Bowl, certainly not when it comes to individual players to score touchdowns. James White hasn't scored yet in the playoffs, after being the "go to guy" in the regular season. My PERFECT 5-0 Super Bowl card last season included a play on James White to score a TD, and he didn't disappoint.
GL,
Jesse Schule
show analysis
show less