Questionable Betting Lines For Indy 500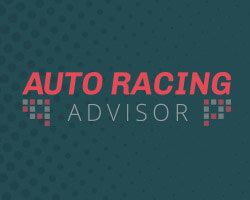 The betting lines for Sunday's Indianapolis 500 were unveiled this week. Let me be the first to say, what on earth are they thinking? The favorite with the best odds of winning's the 102nd Running of the race on Sunday? Alexander Rossi. While that's not normally a far fetched driver to pick, as Rossi is a past winner of the race as a rookie in 2016, it is when that said driver is starting 32nd this weekend. No one in the 101 previous years of this prestigious race has ever won from starting 32nd. In fact, the worst starting spot for an Indy 500 winner was 28th. That came all the way back in the first ever Indy 500 in 1911.
It seems like the guys and gals making the betting odds are just looking at names and what they've done this season than being realistic. I mean Rossi has only finished outside the top six just twice since last July, but the odds of winning the race from the last row are virtually none.
Heck, even the second best odds is a driver starting 14th. I do think Ryan Hunter-Reay is starting within striking distance as he rolled off 19th when he won in 2014, but it's been since 1955 since someone won the '500 from a starting spot of the Middle of Row 5.
Again, what?
Josef Newgarden has the next best odds but four of his six Indy 500 starts have seen him finish 19th or worse. He does roll off fourth this weekend but it's not like history is on his side either. Will Power is the next best and I think is one of the best values as they have him at a (+1100). Power, has never won on the Indy oval, but he has won the last two superspeedway races and three of the last four. Helio Castroneves, a three-time winner and a guy that has finished second twice in the last four years, has the same odds at Power. Seriously?!
Ed Carpenter and Simon Pagenaud are starting 1-2. The top two starting positions have produced more Indy 500 winners than anywhere else. 31 races have been won from either of those two spots. Well, the odds for them of winning are (+1150). Seven drivers are put ahead of them.
Clearly, the people setting the odds aren't paying attention. Chevrolet has nine of the top 11 starting spots. The drivers have told me while Honda and Chevy could be equal for the race, passing will be difficult. So, coming from the back this year will be vastly more difficlut on Sunday than in year's past. So, you can't say well we've had five of the last six '500 winners come from starting spots of 10th on back. This year's race likely won't see that.
Plus, Sage Karam has better odds of winning this year than Danica Patrick and Carlos Munoz. Karam, while fast this month, is starting behind both and has three straight finishes of 28th or worse in the race. Meanwhile, Patrick has six top 10 finishes in seven tries and Munoz has two tunner-ups, a fourth and a 10th place effort in five '500 tries. But, Karam is +1750 while Danica and Munoz are +2300.
This weekend could net you a lot of money on Indy.

MLB: Boston vs. Philadelphia
Pick:

PHI

Capper:
Start:

August 15, 2018 - 7:05 PM

Offered at:

betnow @ PHI (120)

Analysis:
Phillies
My free play is on the Phil Phillies at 7:05 ET. The Boston Red Sox won again last night, as a pinch-hit, go-ahead homer in the eighth inning led to a 2-1 victory over the Philadelphia Phillies. It was Boston's fifth straight win and 11th in 12 outings to open August. The Red Sox are currently on pace to win 115 games and sit 10 games of the Yankees in the AL East. Meanwhile, the Phillies have mustered just nine runs en route to losing four of their last five games, dropping them two games behind National League East-leading Atlanta. Philadelphia currently owns the second NL's wild card spot and the Phillies sit just one game behind Milwaukee. However, the wild card field is crowded, as the Cards are just one game back of the Phillies, with the Rockies 1 1/2 games back and the Dodgers 2 1/2 games back.
Nathan Eovaldi (5-4, 3.74 ERA) began the 2018 season with the Rays but was traded to the Red Sox before the July 31 deadline. He began his Boston career with consecutive scoreless starts but allowed eight runs (just four earned) in just 2 2/3 innings in Friday's 19-12 win against Baltimore (Eovaldi had a no decisions). Eovaldi takes the mound with a 3-4 mark with a 3.51 ERA in nine career starts versus Philadelphia. Vince Velasquez (8-9, 3.98 ERA) comes off 6-0 loss at Arizona in his last outing (four runs in four innings). The Phillies are an unimpressive 9-13 in Velasquez's starts in 2018. He has faced the Red Sox just once in his four-year big-league career, as a member of the Houston Astros back in 2015. In that contest, he gave up three runs and struck out seven batters in six innings in an 8-3 win.
The Philadelphia offense has struggled in the last week, as the team has scored just 16 runs in its last seven games (2.3 runs per game), going 2-5 in that stretch. However, while Boston's easily owns MLB's best record and the Red Sox lead the majors in runs scored (among a bevy of other offensive categories), they have scored just five runs in taking two of three from the Phillies in 2018. I'm not sold even a little on Eovaldi plus will note that previous to Velasquez's most recent start, he had allowed only five ERs over 32 1/3 innings of his prior six starts (1.39 ERA). Boston can't win them all. Take the Phillies.
Good luck...Larry
show analysis
show less