MLB Power Rankings (Week 24)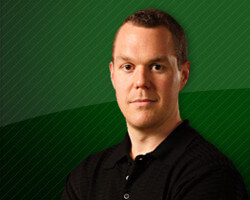 MLB Power Rankings - Week 24

1. Los Angeles Dodgers -130
This spot is getting more and more tenuous as the Dodgers have lost 10 games in a row, including four straight as a favorite of -200 or more. LA's offense has managed just 24 total runs over their past ten games. Even worse is that the starting pitching is beginning to fail. Next up is a road trip through San Francisco and Washington.

2. Washington Nationals -128
The NL East champions have won six of their last seven games. They have the luxury of giving extra rest to their starting pitchers, and Bryce Harper, but they have to decide if they want to chase the slumping Dodgers for the top seed in the National League. Stephen Strasburg's scoreless innings streak is now at 34 innings. Be careful betting this team the next few weeks as their lineups may feature several reserve players at times.

3. Cleveland Indians -126
The win streak is now up to 18 games as they make a push for the top seed in the AL. If you've bet the Indians run line during this streak, then you are making a lot of money as 15 of their past 18 wins have come by at least 2 runs or more. This could continue this week as they Tribe host the Tigers and Royals. Corey Kluber has won three straight starts and has held eight of his last 10 opponents to two runs or less.

4. Houston Astros -124
Houston is on a four-game losing streak after winning seven straight. The Astros have gone Over the total in four straight and six of their last nine games. Lance McCullers pitched alright in his return from the disabled list, holding Seattle to three runs and four hits in just over five innings. He will likely get a full workload on Wednesday in Anaheim.

5. Arizona Diamondbacks -122
Arizona had their win streak snapped this past weekend when they lost two of three at home to the Padres. Manager Torey Lovullo swears there is not a closer controversy, despite Archie Bradley's sizzling hot 1.23 ERA and 22 holds on the season. Fernando Rodney blew his sixth save on Saturday night, allowing four runs in 1/3 of an inning.

6. Boston Red Sox -120
Boston is holding off the Yankees right now, despite Rick Porcello and his 17 losses this season. The former Cy Young winner has lost three of his last four starts and has allowed a career high 35 home runs. Dustin Pedroia has just six hits in the 19 at-bats since coming off the disabled list at the start of this month. Next up is a home series with Oakland before heading to Tampa Bay.

7. New York Yankees -118
Aaron Judge became the fifth Yankee all-time to hit 40 home runs in a season before the age of 26. New York has gone Over the total in six of their last seven games as the offense is smoking hot right now. They've scored five runs or more in eight of their last 10 contests. Next up is a series in Tampa Bay before hosting the Orioles for four.

8. Colorado Rockies -116
Nobody expected the Rockies would find their offense in Los Angeles where they scored 28 runs in a four-game underdog sweep. Tyler Chatwood returned to the rotation on Sunday holding the Dodgers to five hits and two walks in five innings. Colorado heads to Arizona for four games this week before returning home to host the Padres.

9. Chicago Cubs -114
The Cubs had a terrible weekend at home against the Brewers as they were swept by Milwaukee. Chicago managed just three runs and 19 hits in the losses. Wade Davis has been a fantastic closer for Chicago with 29 saves in 29 opportunities. Ian Happ has been the ultimate utility man, playing five different positions this season.

10. Milwaukee Brewers -112
Milwaukee saw their week start out being swept by the Reds before sweeping the Cubs in Wrigley Field. The injury to Jimmy Nelson is a game-changer as he was the true ace of the staff. Zach Davies is surprisingly the NL leader in wins after getting his 17th on Sunday. He has allowed five earned runs over his last 39.1 innings of work.

11. St. Louis Cardinals -110
The Cardinals just won't die, having won three straight games and seven of their last eight. The pitching staff has allowed only 17 runs over their last nine games. The team picked up Juan Nicasio from Philadelphia and slotted him in as the closer. Nicasio picked up saves in his first two appearances for the Cardinals. Next up is a series with the Reds before heading to Chicago to play the Cubs.

12. Minnesota Twins -108
After evening up the run differential for the season last week, they are now being outscored by 10 runs total. Minnesota has lost two straight after winning three in a row prior to that. Perhaps they should stop using Bartolo Colon on the road after he was shelled by the Royals Sunday, allowing six runs and six hits in just 1.2 innings.

13. Los Angeles Angels -106
The Angels went 4-5 in their nine-game road trip through the rest of the AL West. One of the few highlights was the return of Garrett Richards who had been out since April with an injury. Richards gave up one run and four hits in just over three innings to the A's. Closer Bud Norris has been good since coming off the DL and now has 19 saves on the season.

14. Baltimore Orioles -104
The Orioles playoff push is losing steam right now after losing five of their past six games. They have not won a series since sweeping the Mariners towards the end of August. Baltimore lacks reliable starting pitchers which is a major disadvantage in big games. The O's are on the road this week in Toronto and New York.

15. Texas Rangers -102
Cole Hamels is in terrible form right now having allowed four runs or more in four of his last five starts. You could even extend that streak out to seven of his last ten appearances. The Texas bullpen has 24 losses and 19 blown saves on the season. They have converted less then 50% of their save chances at home.

16. Kansas City Royals EVEN
Kansas City has been treading water, although the offense is improved. Whit Merrifield is on an eight-game hit streak, raising his batting average from .280 to .288. Kelvin Herrera was taken out of the closer role after he allowed runs in his last three appearances. They'll go to a committee approach using Mike Minor, Scott Alexander and Brandon Maurer.

17. Seattle Mariners +102
It's really sad to see the rotation that the Mariners are currently using. Thankfully they've removed Yovani Gallardo as he was used for a middle relief inning on Sunday. Gallardo is 5-10 with a 5.74 ERA. Felix Hernandez is going to start Thursday against the Rangers, while James Paxton will return Friday against the Astros.

18. Tampa Bay Rays +104
It was a 3-4 week for the Rays who come home to host the Yankees and Red Sox this week. Chris Archer has a 5.87 ERA in three starts against the Red Sox, but luckily for him, he's lined up to face the Yankees on Wednesday. Lucas Duda finally had a decent week with three HRs while bringing his batting average above the Mendoza Line.

19. Miami Marlins +106
Miami picked up just one win this week against the Nationals and Braves. They were officially eliminated from the NL East race after Sunday's loss in Atlanta, while the bullpen picked up it's 25th loss and 21st blown save. Right now it's all about seeing how many home runs Giancarlo Stanton will hit this season as he currently has 54.

20. Pittsburgh Pirates +108
The Pirates have lost five straight and are starting quite a few members of their future prospects. Ivan Nova is fade material right now having lost three straight and seven of his last nine starts. Nova is not going deep in games and is putting too many runners on base. Next up are road series in Milwaukee and Cincinnati.

21. Toronto Blue Jays +110
Toronto is on a two-game win streak after losing their last three. Jose Bautista's bat may finally be waking up as he's produced four multi-hit efforts since September 2nd. J.A. Happ has won two straight starts and has allowed just one earned run in each of his last three outings.

22. San Diego Padres +112
San Diego is one win away from their preseason win total which is impressive considering they still have 18 games left. They took a series in Arizona over the weekend and now head to Minnesota and Colorado this week. Luis Perdomo has allowed three runs or less in four straight starts.

23. Atlanta Braves +114
Atlanta has won four of their last five games as their offense has come alive. They have scored five runs or more in seven of their last nine games. Ozzie Albies has hits in nine straight starts. He's got a .282 average with 2 HRs and 17 RBI in 38 games played.

24. New York Mets +116
The Mets saw their four-game win streak snapped on Sunday. Jacob deGrom struck out ten Reds in six innings on Sunday, but New York's bullpen blew it. Brandon Nimmo hit two of his three season home runs on Thursday night in Cincinnati.

25. Oakland Athletics +118
Oakland has won five in a row and has seen the Over hit in 10 of their last 12 games. Daniel Mengden rejoined the rotation on Saturday and he provided a solid start against the Astros, holding them to three runs and five hits in six innings.

26. Cincinnati Reds +120
Luis Castillo closed his season out with a flourish earlier this week, striking out 10 Brewers in eight innings. He finished 3-7 with a 3.12 ERA and 98 strikeouts to just 32 walks. The team lost three of four contests in New York and now heads to St. Louis before coming home to play the Pirates.

27. Detroit Tigers +122
The Tigers have seen the Over hit in six of their last seven games. Jeimer Candelario has been a solid pickup as the youngster has hits in all but one game so far for Detroit. Miguel Cabrera has been pretty bad as of late with just six hits in his last 33 at-bats.

28. Chicago White Sox +124
The White Sox continued their assault on left-handed starters as they beat Madison Bumgarner on Sunday. Carson Fulmer picked up the win in that game, striking out nine Giants in six innings. This young rotation could be interesting next year.

29. Philadelphia Phillies +126
Philly went 2-5 on the road against the Mets and Nationals. Same old story of the young hitters doing their part, but the starters and bullpen failing in the end. Hector Neris has converted 20 of his 23 save opportunities, despite not too many clean 1-2-3 innings as of late.

30. San Francisco Giants +128
San Francisco is an awful 24-51 on the road. They now get to host the Dodgers and Diamondbacks this week. Buster Posey is on a 10-game hit streak and is probably the only reason to watch this team. Matt Moore is 5-13 with an awful 5.31 ERA on the season.




MMA: UFC 226: Pettis v Chiesa
Pick:

AP

Capper:
Start:

July 7, 2018 - 11:00 PM

Offered at:

5dimes @ AP (135)

Analysis:
Free play of the week for UFC 226
Anthony Pettis +135 for 1u is the play
Analysis coming soon.....
show analysis
show less