MLB Power Rankings (Week 2)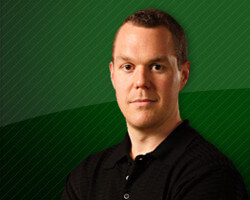 .
MLB Power Rankings -- Week 2

1. Los Angeles Dodgers -130
Entering Sunday Night Baseball, the Dodgers had scored the second most runs in baseball behind Seattle who had played two more games. Los Angeles proceeded to score 12 runs and increase their largest run differential in the league to +36, despite being without a fully healthy rotation.

2. Philadelphia Phillies -128
Rhys Hoskins is going to have a massive year for the Phillies hitting behind Bryce Harper. He cracked a huge homer on Sunday to help Philly get the win. This squad though is having some bullpen issues with Seranthony Dominguez and David Robertson having gone through some struggles already.

3. Milwaukee Brewers -126
Christian Yelich and Lorenzo Cain have a combined 27 hits in 74 at-bats and have accounted for 15 RBI already this season. Josh Hader has gotten into five games and has five saves with 13 strikeouts to just one walk in 7.2 innings of work.

4. New York Yankees -124
The Yankees got back to mashing the ball in Baltimore as they swept the Orioles. Gary Sanchez hit three two-run homers on Sunday. Youngster Domingo German has two wins in two starts for New York.

5. Seattle Mariners -122
Yusei Kikuchi has made three starts for Seattle and has not picked up a win yet. He's allowed seven runs and 15 hits in just over 15 innings. On the other end of the spectrum, Marco Gonzales has not lost in three outings.

6. Tampa Bay Rays -120
Tampa Bay has allowed just 19 runs in 10 games so far this season. Yonny Chirinos has been a surprise so far with two wins while holding opponents to just one run and four hits in 12 innings.

7. Cleveland Indians -118
Cleveland has scored just 30 runs in their nine contests. They are getting some great pitching which is helping them until their lineup returns to health. Outside of Jose Ramirez, there are not many other threats to worry about it.

8. New York Mets -116
The Mets have five of their six wins on the road. Jacob deGrom has not cooled off a bit after his hot 2018. He has not allowed an earned run yet this season and has 24 strikeouts in 13 innings.

9. Boston Red Sox -114
Boston is one of the last teams to have their home opener as they finished up an eleven game road trip on Sunday going 3-8. They've allowed 72 runs total and have been outscored by 26 overall.

10. Chicago Cubs -112
Much like Boston, the Cubs will also finally come home this week after finishing a road trip 2-7. They've given up just one run less then the Red Sox, but they've scored 62 overall. The bullpen could be an issue this season.

11. Minnesota Twins -110
Minnesota is using kid gloves with Michael Pineda who has made it through two starts without getting hurt. The righty threw just nine innings, but has 10 strikeouts to just two walks. Not having Nelson Cruz's bat in the lineup hurt them in Philly as he couldn't play the field.

12. Pittsburgh Pirates -108
Pittsburgh is off to a 5-3 start with wins in four straight contests. Joe Musgrove has not allowed an earned run in two appearances for the Buccos. Chris Archer looks good and is a solid complement to Jameson Taillon atop the rotation.

13. Houston Astros -106
Houston is off to as mediocre of a start as you can get. They are 5-5 on the year and have a run differential of just one. Gerrit Cole is 0-2 despite holding opponents to just nine hits in 12 innings. Run support will get better for this team and they should eventually return to normal.

14. Atlanta Braves -104
The Braves have enjoyed the comforts of home so far going 5-1 in Atlanta. Heralded prospect Kyle Wright has not looked that great in his two starts. He's walked six and allowed three HRs in just over 10 innings of work.

15. Washington Nationals -102
Not having Trea Turner atop the lineup is going to hurt the Nats although they've been pretty good at stealing bases early on. The bullpen has a league worst 10.80 ERA and have allowed five homers and 28 earned runs in 23.1 innings pitched.

16. San Diego Padres EVEN
The Padres starting rotation outside of Matt Strahm has been pretty good so far. Chris Paddack is going to be under the microscope for every start considering how highly touted he was as a prospect.

17. Detroit Tigers +102
The Tigers are getting a little bit of love considering they are 7-3. It's not sustainable though as they've only scored 27 runs which is the fourth least in baseball. The team has won five in a row though.

18. Arizona Diamondbacks +104
Arizona held their own against the defending champion Red Sox, taking two of three at home. Zack Greinke has a 9.31 ERA through two starts and it's because he's allowed a whopping six homeruns already this year. Merrill Kelly is the only starting pitcher with an ERA below four.

19. Texas Rangers +106
The Rangers are being outscored by four runs overall and have lost three straight contests. As expected, at least early on, the Lance Lynn experiment is not going well. Lynn has given up nine earned runs and 15 hits in just over 12 innings of work.

20. Oakland Athletics +108
Oakland had an awful weekend in Houston as they got swept with the bullpen taking the loss on Sunday. Their road trip continues through Baltimore and Texas this week.

21. St. Louis Cardinals +110
Andrew Miller was a really good reliever just a few years ago and now he's sporting a 9.82 ERA. The southpaw has given up four runs and five hits in just 3.2 innings of work. Alex Reyes has a 15.00 ERA in three innings as well.

22. Los Angeles Angels +112
Mike Trout has hit home runs in four straight games and they've now won three in a row. Despite all that, this team has scored just 32 runs in 10 games which means the slugger isn't getting a ton of help.

23. Colorado Rockies +114
Coming home did not help the Rockies as they got swept by the Dodgers. Colorado has scored just 31 runs as a team and have been outscored by 23. The pitching really hasn't even been that bad. It's just their lineup has yet to get on track.

24. Chicago White Sox +116
The best development for Chicago is that Carlos Rodon has just two walks in his two starts total. Apparently his lack of control from the past has now latched on to Reynaldo Lopez who has eight walks in nine innings.

25. Toronto Blue Jays +118
The Blue Jays may have one of the worst lineups in baseball right now. They've scored just 29 runs and are only being outscored by five overall. Toronto may be a place to look at for Unders this season until they figure things out.

26. Miami Marlins +120
Miami's opening day starter Jose Urena is 0-2 with a 10.38 ERA. Caleb Smith though looks very good through two starts with 15 strikeouts to just three walks in 11 innings.

27. Kansas City Royals +122
Homer Bailey is starting for the Royals now, just in case you were wondering where he went. The overpaid starter picked up a no-decision after giving up three runs and five hits in five innings.

28. Baltimore Orioles +124
Chris Davis is 0-for-23 with 13 strikeouts this season. Going back to last year, he is now hitless in his last 44 at-bats. The first series at home did not go well against the Yankees who picked up a sweep.

29. San Francisco Giants +126
The Giants have scored just 25 runs in ten games. Madison Bumgarner is 0-2 despite an excellent 1.38 ERA. He has allowed just two solo homers in 13 innings of work.

30. Cincinnati Reds +128
Through two weeks, the Reds have been hideous to watch. Closer Raisel Iglesias has to be a concern after giving up three runs in his three appearances. This squad's only win has come from reliever Zach Duke.
.

CFL: Ottawa vs. Winnipeg
Pick:

Under

Capper:
Start:

July 19, 2019 - 8:30 PM

Offered at:

bwin @ Under 56.5 (-115)

Analysis:
Burns Free
Off another PERFECT week on the gridiron, CFL is now an EPIC 14-2 the past 16. That includes a PERFECT 10-0 RECORD with his sides. Here, Burns offers an opinion on Friday's Winnipeg/Ottawa total:
While both these teams saw last week's game finish above the total, I feel that this number is a little too high. This season's earlier meeting had an O/U line of 53 and produced just 43 points. Even factoring in last week's game, the Redblacks have seen the 'under' go 8-2 their last 10 in the month of July. Also, during the same span, note that the 'under' is 3-1 when Winnipeg was a home favorite in the -7.5 to -14 range. Consider the Under.
show analysis
show less