NCAA Football Line Watch (Sep. 16)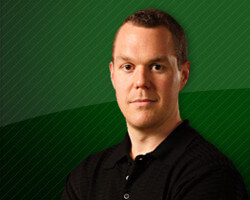 NCAA Football Line Watch - September 16th
Spread to bet now:

UConn (+10.5) at Virginia

UConn got an unexpected week off after their game against South Florida was postponed due to the weather. The Huskies beat Holy Cross the previous week 27-20 and showed some offensive balance with 160 rushing yards and 278 passing yards. Last year they won this game at home 13-10 against UVA in a contest that saw them hold the Cavaliers scoreless in the second half. The extra time will help the offense continue to get fine tuned as they go to a different style this season.

Virginia is 0-2 ATS this season after losing 34-17 at home to Indiana last week. The Cavaliers rushed for just 55 yards and resorted to throwing it 66 times with Kurt Benkert. They have not been able to get much going on the ground and a one-dimensional attack will not succeed against UConn's defense. UVA qualifies as a weak favorite in this game, considering they are just 3-11 SU in all games the past two years.

-----------------

Spread to wait on:

Akron (+9.5) vs. Iowa State

This line has already risen from +7.5 to +9.5 and recreational bettors will likely push it higher to the key number +10. This is Iowa State's first road game and they are coming off a draining 44-41 overtime loss to hated rival Iowa. There is a good chance for a hangover for the Cyclones who now have to hit the road to play Akron in a lesser atmosphere. Iowa State also has a look-ahead game on deck when conference play begins at home versus Texas. Iowa State has won just one road game the last three years straight-up.

Akron doesn't get these home games very often and will be highly motivated on Saturday. They are coming off a 52-3 win over Arkansas-Pine Bluff in which they held their opponent to under 200 yards of total offense. Terry Bowden will have these guys ready for this big game, and Thomas Woodson should have a nice game under center with Warren Ball at running back.

-----------------

Total to watch:

Wisconsin at BYU (41)

Wisconsin hits the road for the first time after demolishing Utah State and Florida Atlantic. The Badgers racked up a ton of yards against two lesser opponents. Their defense was fantastic holding the two teams to 24 points combined. Wisconsin's defense has eight returning starters and won't be intimidated by their first road atmosphere of the season. They've also gone Under in 17 of their last 29 contests.

BYU's offense continues to look anemic. The Cougars have rushed for just 229 yards in three games with 171 yards coming against an FCS opponent. The team has not cracked the 200 yard passing mark and has seen the Under hit in all three games. The defense has done their part, despite being on the field for long periods of time.

MMA: UFC 226: Pettis v Chiesa
Pick:

AP

Capper:
Start:

July 7, 2018 - 11:00 PM

Offered at:

5dimes @ AP (135)

Analysis:
Free play of the week for UFC 226
Anthony Pettis +135 for 1u is the play
Analysis coming soon.....
show analysis
show less