Castroneves And Unser's Indy 500 Wins Lining Up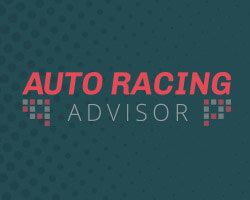 This year's Indianapolis 500 (11 a.m. ET/ABC/INDYCAR Radio Network) one-off list is as impressive as they've ever had. Among that talented list is a three-time '500 champion in Helio Castroneves. Yes, Castroneves raced in the INDYCAR Grand Prix two weeks ago, but this is basically a combined one-off entry for the month. This car wasn't on track before the Month of May and won't be on track after May 27. See, Castroneves made 340 career open wheel starts before being told at the end of last season that he won't have a spot back with Penske for this season. The team offered him a full time ride in their new IMSA program and a shot to win a record tying fourth Indy 500 crown too.
While the passion still burns inside of the popular Brazilian to be a full-time INDYCAR driver, he knows that if he ever wants to tie Rick Mears, AJ Foyt and Al Unser for Indy 500 supremacy, Penske gives him the best shot to do so.
Castroneves, 43, will be eyeing a fourth time to climb the fencing at the famed 2.5-mile oval on Sunday, a feat that would be so popular in many fans' eyes. It's been 27 years since we saw a four-time winner. But, maybe Helio just needed to step out of a full-time seat for it to happen. His numbers are lining up exactly with Unser's which he's hoping could be a good omen.
See Unser won in 1970 and 1971. Helio won in 2001 and 2002. Unser won his third seven years later in 1978. Castroneves won his third seven years later in 2009. Unser won his fourth eight years after that in 1987. Well, eight years after Castroneves' win in 2009 is…2018.
"I'll take it,' the Brazilian told me who will start eighth on Sunday. "Anything to have an opportunity to do so. It's all about positive energy. The main energy is about the fans and them saying hey I want to win the four. We're talking about history here. Even if it wasn't myself, I think it would be pretty cool to see that happen in this era here. Hopefully with that energy and being so close last year that this will be the year. But, close is not good enough."
It's not like the spiderman hasn't been close either. In 2014, he lost to Ryan Hunter-Reay by just 0.600-seconds. Last year, Takuma Sato beat him to the yard of bricks by just 0.2011-seconds. Combined, Castroneves is 0.8011-seconds away from fifth Indy 500 wins.
"You're not helping my friend," laughed Castroneves. "It makes you know that you're capable to do it though."
He'd be happy just to get his fourth this weekend.

NFL: New England vs. L.A. Rams (Free Picks)
Pick:

James White Anytime TD

Capper:
Start:

February 3, 2019 - 6:30 PM

Offered at:

bet365 @ 110 (True) - James White Anytime TD

Analysis:
1* free play on James White anytime TD.
This is a Free #NFL play on James White anytime TD.
The 2017 NFC Championship game between the Packers and the Falcons closed with a playoff record high total of 59.5 (just slightly higher than the opening total of 58 in SB LIII). That game lived up to expectations, with Atlanta winning by a score of 44-21. Eight different players scored touchdowns in that game, and plenty of money was made by bettors who play the prop market.
Despite expectations of record scoring, the bookmakers failed to adjust the prices for individual players to score touchdowns, and offered low totals on receptions and total yards for receivers. I wrote a couple of articles, detailing what I felt was a "Big Mistake" by bookmakers. In one of those articles I listed my top nine players to score touchdowns, and seven of those players ended up finding "pay dirt", which would have been quite profitable considering five of those players were paying out as underdogs.
It doesn't look like the books have made any adjustments for the Super Bowl, certainly not when it comes to individual players to score touchdowns. James White hasn't scored yet in the playoffs, after being the "go to guy" in the regular season. My PERFECT 5-0 Super Bowl card last season included a play on James White to score a TD, and he didn't disappoint.
GL,
Jesse Schule
show analysis
show less