Castroneves And Unser's Indy 500 Wins Lining Up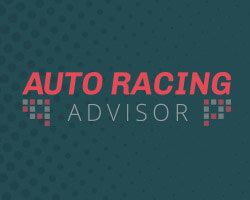 This year's Indianapolis 500 (11 a.m. ET/ABC/INDYCAR Radio Network) one-off list is as impressive as they've ever had. Among that talented list is a three-time '500 champion in Helio Castroneves. Yes, Castroneves raced in the INDYCAR Grand Prix two weeks ago, but this is basically a combined one-off entry for the month. This car wasn't on track before the Month of May and won't be on track after May 27. See, Castroneves made 340 career open wheel starts before being told at the end of last season that he won't have a spot back with Penske for this season. The team offered him a full time ride in their new IMSA program and a shot to win a record tying fourth Indy 500 crown too.
While the passion still burns inside of the popular Brazilian to be a full-time INDYCAR driver, he knows that if he ever wants to tie Rick Mears, AJ Foyt and Al Unser for Indy 500 supremacy, Penske gives him the best shot to do so.
Castroneves, 43, will be eyeing a fourth time to climb the fencing at the famed 2.5-mile oval on Sunday, a feat that would be so popular in many fans' eyes. It's been 27 years since we saw a four-time winner. But, maybe Helio just needed to step out of a full-time seat for it to happen. His numbers are lining up exactly with Unser's which he's hoping could be a good omen.
See Unser won in 1970 and 1971. Helio won in 2001 and 2002. Unser won his third seven years later in 1978. Castroneves won his third seven years later in 2009. Unser won his fourth eight years after that in 1987. Well, eight years after Castroneves' win in 2009 is…2018.
"I'll take it,' the Brazilian told me who will start eighth on Sunday. "Anything to have an opportunity to do so. It's all about positive energy. The main energy is about the fans and them saying hey I want to win the four. We're talking about history here. Even if it wasn't myself, I think it would be pretty cool to see that happen in this era here. Hopefully with that energy and being so close last year that this will be the year. But, close is not good enough."
It's not like the spiderman hasn't been close either. In 2014, he lost to Ryan Hunter-Reay by just 0.600-seconds. Last year, Takuma Sato beat him to the yard of bricks by just 0.2011-seconds. Combined, Castroneves is 0.8011-seconds away from fifth Indy 500 wins.
"You're not helping my friend," laughed Castroneves. "It makes you know that you're capable to do it though."
He'd be happy just to get his fourth this weekend.

MLB: Boston vs. Philadelphia
Pick:

PHI

Capper:
Start:

August 15, 2018 - 7:05 PM

Offered at:

betnow @ PHI (120)

Analysis:
Phillies
My free play is on the Phil Phillies at 7:05 ET. The Boston Red Sox won again last night, as a pinch-hit, go-ahead homer in the eighth inning led to a 2-1 victory over the Philadelphia Phillies. It was Boston's fifth straight win and 11th in 12 outings to open August. The Red Sox are currently on pace to win 115 games and sit 10 games of the Yankees in the AL East. Meanwhile, the Phillies have mustered just nine runs en route to losing four of their last five games, dropping them two games behind National League East-leading Atlanta. Philadelphia currently owns the second NL's wild card spot and the Phillies sit just one game behind Milwaukee. However, the wild card field is crowded, as the Cards are just one game back of the Phillies, with the Rockies 1 1/2 games back and the Dodgers 2 1/2 games back.
Nathan Eovaldi (5-4, 3.74 ERA) began the 2018 season with the Rays but was traded to the Red Sox before the July 31 deadline. He began his Boston career with consecutive scoreless starts but allowed eight runs (just four earned) in just 2 2/3 innings in Friday's 19-12 win against Baltimore (Eovaldi had a no decisions). Eovaldi takes the mound with a 3-4 mark with a 3.51 ERA in nine career starts versus Philadelphia. Vince Velasquez (8-9, 3.98 ERA) comes off 6-0 loss at Arizona in his last outing (four runs in four innings). The Phillies are an unimpressive 9-13 in Velasquez's starts in 2018. He has faced the Red Sox just once in his four-year big-league career, as a member of the Houston Astros back in 2015. In that contest, he gave up three runs and struck out seven batters in six innings in an 8-3 win.
The Philadelphia offense has struggled in the last week, as the team has scored just 16 runs in its last seven games (2.3 runs per game), going 2-5 in that stretch. However, while Boston's easily owns MLB's best record and the Red Sox lead the majors in runs scored (among a bevy of other offensive categories), they have scored just five runs in taking two of three from the Phillies in 2018. I'm not sold even a little on Eovaldi plus will note that previous to Velasquez's most recent start, he had allowed only five ERs over 32 1/3 innings of his prior six starts (1.39 ERA). Boston can't win them all. Take the Phillies.
Good luck...Larry
show analysis
show less