Conference USA preview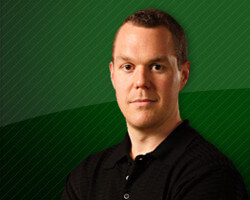 2017 Conference USA Preview

East Division

Charlotte 49ers (2016: 4-8 SU, 5-7 ATS)

Odds to win the conference: +15000

Season win total: 4

Why to bet the 49ers: Charlotte is in their third year as a FBS school, so they are starting to get more FBS level talent. Workpeh Kofa and T.L. Ford II are a solid pair of wide receivers for Hasaan Klugh to throw to. The defense was 35th against the rush last season and six starters are back.

Why not to bet the 49ers: The team is 1-9 against FBS opponents that finished above .500. The running back group is a mess. Larry Ogunjobi and Brandon Banks are gone so the defensive line will probably get pushed around which puts more pressure on the rest of the defense. Charlotte has to go to Kansas State, Western Kentucky, Old Dominion and Southern Miss this season.

Season win total pick: Under 4

-----------------

Florida Atlantic Owls (2016: 3-9 SU, 2-9-1 ATS)

Odds to win the conference: +2200

Season win total: 4.5

Why to bet the Owls: Lane Kiffin and Kendal Briles give legitimacy to this team especially on the offensive side of the ball. New head coach Kiffin has stepped up recruiting, so there's some talent in Boca Raton. De'Andre Johnson comes over after briefly being at Florida State to play quarterback. He's got Devin Singletary and Buddy Howell at running back and they combined for nearly 1,900 rushing yards in last year.

Why not to bet the Owls: The defense was horrendous last year allowing nearly 40 points per game. Trey Hendrickson has graduated and he was the program's career sack leader. There is also uncertainty with leading wide receiver Kalib Woods who was suspended indefinitely following his arrest. Opening up with Navy and Wisconsin is tough.

Season win total pick: Over 4.5

-----------------

FIU Panthers (2016: 4-8 SU, 5-6-1 ATS)

Odds to win the conference: +4500

Season win total: 4.5

Why to bet the Panthers: An intriguing hire with Butch Davis taking over as the new head coach. If Alex McGough can cut down on his turnovers this offense should flourish with Alex Gardner at running back and Thomas Owens out wide. Nine starters are back on defense and Brent Guy is a good coordinator to get them playing well.

Why not to bet the Panthers: The offensive line has just two starters back. FIU had only 17 sacks in 2016 so that will have to improve if they hope to pressure the opposing QB. Kicker could be an issue with freshman Jose Borregales hoping to replace Austin Taylor. Three of the first four games are on the road, including tilts at Central Florida and Indiana.

Season win total pick: Over 4.5

-----------------

Marshall Thundering Herd (2016: 3-9 SU, 4-7-1 ATS)

Odds to win the conference: +1900

Season win total: 5

Why to bet the Thundering Herd: Ryan Yurachek is the leading returning receiver and he's a solid weapon for Chase Litton who had 24 passing touchdowns with five of those going to Yurachek in 2016. On the defensive side, the secondary will be a lot better. They return Rodney Allen and Chris Jackson along with Kendall Gant.

Why not to bet the Thundering Herd: Outside of Yurachek, it is going to take some time to find WR and RB talent. Both of those groups are relatively young which means they'll be inconsistent. Marshall needs to find a kicker after missing six of their 10 field goal attempts last year. They've got three road games over the first five weeks.

Season win total pick: Under 5

-----------------

MTSU Blue Raiders (2016: 8-5 SU, 6-6-1 ATS)

Odds to win the conference: +550

Season win total: 7

Why to bet the Blue Raiders: Brent Stockstill is only a junior and getting better every season. Stockstill threw for 31 touchdowns to just seven interceptions in 2016. His top receiver Richie James is back and he accounted for almost 2,000 yards of offense. If Shane Tucker can stay healthy at running back, they will be good there as well.

Why not to bet the Blue Raiders: The offensive line will need to almost be completely rebuilt with just Chandler Brewer back as starter. The defense has eight starters back, but they allowed nearly 36 points per game in 2016. The front four needs to be completely replaced although Walter Brady comes in from Missouri.

Season win total pick: Under 7

-----------------

Old Dominion Monarchs (2016: 10-3 SU, 8-4-1 ATS)

Odds to win the conference: +1200

Season win total: 6.5

Why to bet the Monarchs: Confidence is high surrounding this team after they finished last year with six straight wins including a bowl victory over Eastern Michigan. They return 15 starters including running backs Ray Lawry and Jeremy Cox. Head coach Bobby Wilder has pieces to keep the offensive momentum going. Jonathan Duhart and Travis Fulgham will try to replace Zach Pascal who went to the pros.

Why not to bet the Monarchs: Quarterback is a question after David Washington departed. Blake LaRussa is among the candidates, but he has thrown only 24 passes in his college career. Linebacker could be a problem with the group being so young. How will the Monarchs handle being a target now after such a good season? They also play North Carolina and Virginia Tech out-of-conference.

Season win total pick: Over 6.5

-----------------

Western Kentucky Hilltoppers (2016: 11-3 SU, 7-7 ATS)

Odds to win the conference: -140

Season win total: 9.5

Why to bet the Hilltoppers: Mike White joins Stockstill as the best quarterbacks in the conference. White had just seven interceptions in 416 attempts so he knows how to prevent turnovers. D'Andre Ferby and Quinton Baker are a solid duo of running backs who could see more time with the wide receiver group losing some talent.

Why not to bet the Hilltoppers: Nicholas Norris, Taywan Taylor and Forrest Lamp all graduated so they have to be replaced in the lineup. The defense brings back five starters from a group that was 2nd in the nation against the run. Mike Sanford is only 35 years old, so we'll see how he handles being the head coach after being an assistant for so long.

Season win total pick: Under 9.5

================

West Division

Louisiana Tech Bulldogs (2016: 9-5 SU, 8-6 ATS)

Odds to win the conference: +550

Season win total: 8.5

Why to bet the Bulldogs: Skip Holtz has done good things at the school in his fifth season. He was able to bring over Teddy Veal from Tulane and Adrian Hardy who was once an Oklahoma signee to sure up the wide receiver corps. Jarred Craft and Boston Scott form a solid running back duo. Jaylon Ferguson is back at defensive end and he had 14.5 sacks in 2016.

Why not to bet the Bulldogs: There will be some pressure on QB J'mar Smith to succeed as he takes over for the graduated Ryan Higgins. Louisiana Tech was pretty bad against the pass last year and will need to break in new cornerbacks. They play at Western Kentucky and South Carolina in the first month of the season.

Season win total pick: Over 8.5

-----------------

North Texas Mean Green (2016: 5-8 SU, 7-5-1 ATS)

Odds to win the conference: +4500

Season win total: 4.5

Why to bet the Mean Green: The switch to a spread offense saw some success at times in 2016. Mason Fine got a lot of work as a freshman and was able to throw for almost 1,600 yards in 10 games. Jeffery Wilson is back for his senior season and he's rushed for almost 2,000 yards in his three-year career. The team is also in the second year of their 3-3-5 defensive scheme so there should be more improvement there.

Why not to bet the Mean Green: The offensive line allowed 43 sacks last year and will have to replace two starters in the middle. There's a lot of inexperience at wide receiver outside of Turner Smiley. Kicker Trevor Moore has hit just two field goals beyond 40 yards. They have road trips to Iowa, SMU, Southern Miss and Louisiana Tech, so the schedule is pretty tough.

Season win total pick: Over 4.5

-----------------

Rice Owls (2016: 3-9 SU, 6-5-1 ATS)

Odds to win the conference: +4500

Season win total: 3.5

Why to bet the Owls: There's not a lot to like about the Owls this coming season. They do return all five starters from the offensive line, so whoever wins the quarterback race should have some time in the pocket. On defense there are seven starters back with Emmanuel Ellerbee leading the way with 118 tackles and 3.5 sacks.

Why not to bet the Owls: Three different candidates are vying for the quarterback job with two of them being sophomores J.T. Granato and Jackson Tyner. The defense last year allowed 30 points or more nine times and gave up over 500 yards per game on average. They are scrapping the 4-2-5 defensive format for multiple fronts which they hope will confuse opposing offenses. Special teams is weak. The Owls open with three straight games away from home.

Season win total pick: Under 3.5

-----------------

Southern Miss Golden Eagles (2016: 7-6 SU, 4-8-1 ATS)

Odds to win the conference: +1000

Season win total: 7

Why to bet the Golden Eagles: The offense has the pieces in place to be as strong as they were last year. Virtually everyone who caught or ran the ball in 2016 is back led by Ito Smith at running back and Allenzae Staggers out wide. The defense was 10th against the pass in 2016 and three of the five starters return this year.

Why not to bet the Golden Eagles: Kwadra Griggs and Keon Howard are going after the quarterback job. Howard had four interceptions and one touchdown pass in 50 attempts last year. The offensive line is going to have to fill some holes with three of the five starters gone. Defensively, the depth chart looks to be filled with juniors and seniors, but will they play like veterans?

Season win total pick: Over 7

-----------------

UAB Blazers (2016: 0-0 SU, 0-0 ATS)

Odds to win the conference: +15000

Season win total: 2.5

Why to bet the Blazers: Bill Clark was able to extract six wins from his first UAB team back in 2014. He's the right man to take over a program built almost completely from scratch. Shaq Jones played for the team and was the third leading tackler that year. He decided to stay on campus and will be counted on as a senior.

Why not to bet the Blazers: It's going to take some time for this team to re-accumulate talent as they have not played a real game the past two years. The quarterback options aren't that great while the skill positions are underwhelming. This is a team that may see some ugly scores especially early on. They have a five-game stretch beginning in late October with four road tilts.

Season win total pick: Over 2.5

-----------------

UTEP Miners (2016: 4-8 SU, 5-6-1 ATS)

Odds to win the conference: +20000

Season win total: 2.5

Why to bet the Miners: It's going to be another long season for UTEP, but at least they have a strong offensive line back. The team rushed for over 180 yards per game in 2016, but will be without RB Aaron Jones. Seven returnees on defense gives the fans hope that they will improve upon their 34.9 points per game allowed last year.

Why not to bet the Miners: Jones was such a big part of the offense and now the running back position is left to Joshua Fields and Walter Dawn. The team was hoping Quadraiz Wadley would take over, but he got hurt in the spring and is out for the season. They are also looking for a kicker after making just five field goals last year.

Season win total pick: Under 2.5

-----------------

UTSA Roadrunners (2016: 6-7 SU, 7-6 ATS)

Odds to win the conference: +700

Season win total: 6.5

Why to bet the Roadrunners: Both sides of the ball experienced fantastic improvement last year which should continue with 13 total starters back this season. Marcus Davenport was second team all-conference in 2016 with 6.5 sacks. He's back along with four others in the front-six of the 4-2-5 defensive alignment. They avoid both Western Kentucky and Middle Tennessee on the schedule.

Why not to bet the Roadrunners: This is a balanced group across the board that should contend in the Western Division. They could use some improvement at kicker where two guys will combine to do the job. Opening up the season with Houston and Baylor will likely lead to a 0-2 SU start.

Season win total pick: Over 6.5

NCAAB: Arizona vs. Oregon
Pick:

ORE

Capper:
Start:

February 24, 2018 - 10:15 PM

Offered at:

bookmaker @ -1.5 ORE (-121)

Analysis:
Arizona vs Oregon Free Pick February 24, 2018
Arizona vs Oregon Free Pick February 24, 2018


The Arizona Wildcats are in first place in the PAC12, and ranked #14 overall. It's not all good news for Arizona though, as head coach Sean Miller is facing an FBI investigation, and has been exposed in wire taps discussing paying $100,000 USD to sign freshman DeAndre Ayton. Allonzo Trier and Ayton lead the Wildcats in scoring, each averaging 19.6 points per game. Trier is serving a suspension for testing positive for a banned substance. Arizona needed overtime to beat minnows Oregon State without Trier in their last game. Now they face the Ducks, who will be playing their final home game. Oregon is 14-3 at home, and the Ducks are 4-1 ATS in the last five meetings between these two teams. The Ducks have covered the spread in four straight at home, while Arizona has failed to cover in 13 of it's last 17 against teams with a winning record. This was always going to be a tough road game for Arizona, but with all the controversy surrounding this team, it's now a lot tougher. I'll take the Ducks on Senior's Night.
Take ORE.
GL,
Jesse Schule
show analysis
show less